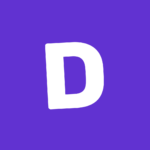 Designer, writer, mentor. Founder of UX Tricks.
Daniel's articles
A cheatsheet of the fonts and colors used by Facebook, Twitter, Instagram, Pinterest, Messenger, Snapchat, and YouTube, with links to official brand assets.

Daniel Schwarz shows us how to design and publish static HTML/CSS websites using Sketch and two Sketch Plugins (Auto Layout and Launchpad).