DealFuel is here. The best thing to happen since bearded dragons learnt how to play ant crusher :) And we're kicking things off with 4 cool tech deals for:
Web devs who want to profit from their talent
jQuery wanna-bees and students
Designers who are keen to work faster
Website owners who demand peace-of-mind
There's something for everyone!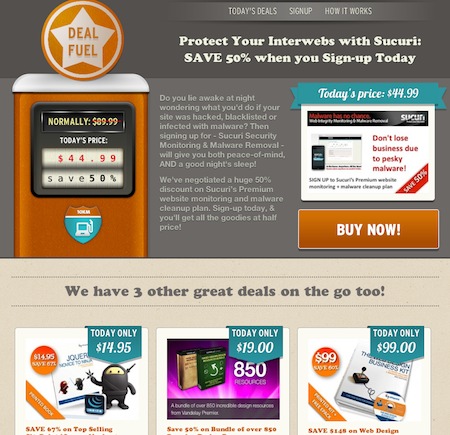 We look forward to seeing you on DealFuel, and welcome your feedback and comments (below)
Mick is a digital sales architect with over 13 years experience on the web. He helps businesses, clients and start-ups - plan, action and measure their digital sales success. Including getting hands-on with Google AdWords, conversion rate optimization, retargeting and email marketing.