Boagworld Podcast Celebrates 200 Episodes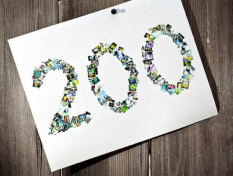 One of the biggest sources of inspiration behind the SitePoint Podcast has been the long-running Boagworld Podcast, which marked its 200th episode this past week by broadcasting a 12-hour live marathon.
Regular Boagworld hosts Paul Boag and Marcus Lillington were joined by a cavalcade of guest stars, including SitePoint authors Rachel Andrew and Elliot Jay Stocks, SitePoint Podcast co-host Patrick O'Keefe, and other "Britpack" notables such as Andy Clarke, Drew McLellan, and Dan Rubin.
The live marathon was a remarkable success, with some participants saying the show felt like a free web conference. An edited version will be published on the Boagworld site (and podcast feed) this Friday, February 19th, with the interviews recorded to follow in the weeks and months ahead.
And speaking of podcast milestones, be sure to catch SitePoint Podcast #50 next Friday, February 26th.
Congratulations, Boagworld. Here's to 200 more.