Sometimes it's hard to see what's on the image posted in your web page. Well, with the help of these bunch of jQuery Zoom plugins, viewing images by your naked eyes will not be that hard anymore.
Premium – Smooth Zoom Pan – jQuery Image Viewer
This is a javascript / CSS based image viewer prepared to display product photos, maps or any image within custom small area.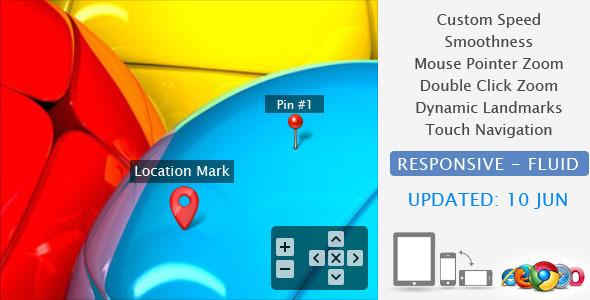 Mouse over the area of an image that you wanted to be zoomed in closer look.


Source
Select a rectangular area of an image.


Source
Transform your image lists into graceful gallery with flash-like zoom effects.


Source
A smooth, clean, amazingly mac like effect.


Source
Select a region of an image and that image will automatically scale up to show that region.


Source
Load and view image in container with zoom functionality and to drag it with mouse.


Source
Convert div on your web page into a photo effect, complete with a view finder.


Source
Allow your visitors view details of a big image and move this around by using mouse.


Source
Reverse zoom an image while fading in a label above it when the user hovers it.


Source
Add a magnifying glass every image on your page.


Source
Sam Deering has 15+ years of programming and website development experience. He was a website consultant at Console, ABC News, Flight Centre, Sapient Nitro, and the QLD Government and runs a tech blog with over 1 million views per month. Currently, Sam is the Founder of Crypto News, Australia.
New books out now!
💁‍♀️ Fun Fact: Python was ranked #2 on a recent highest paid coders list. *
---
🤓 Ok. When did a code editor from Microsoft become kinda cool!?