In this post, we have compiled a list of 10 jQuery HTML5 Audio players available today, most allow native audio streaming – something that your visitors would enjoy while they are on your webpage. Have fun!
Related Posts:
Featured Plugin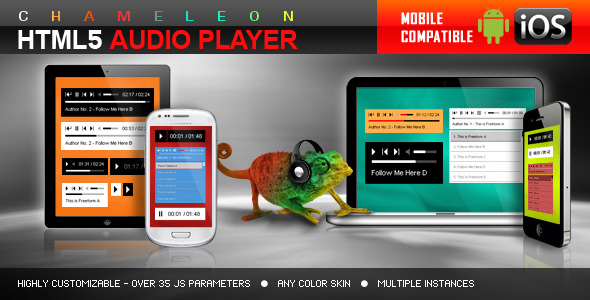 10 jQuery HTML5 Audio Players…
1. HTML5 Music Player
The matching jQuery plugin for music player psd created by Orman Clark.
2. MediaElement.js
Instead of offering an HTML5 player to modern browsers and a totally separate Flash player to older browsers, MediaElement.js upgrades them with custom Flash and Silverlight plugins that mimic the HTML5 MediaElement API.
3. OIPlayer jQuery plugin
HTML5 audio and video player with fallback to Java and Flash.
4. HTML 5 Audio Player
A proof-of-concept written in HTML 5 with JQuery and CSS3. No Flash!
5. Speakker
Crossbrowser Audio solution featuring HTML5.
6. SoundManager 2
Makes it easier to play audio using JavaScript.
7. audio.js
Is a drop-in JavaScript library that allows HTML5's audio tag to be used anywhere.
8. HTML5 Audio Player Bookmarklet
Use it on any page which has links to downloadable audio files, for example, you can play music stored in your Dropbox.
9. jPlayer
Is the completely free and open source (GPL/MIT) media library written in JavaScript. A jQuery plugin, jPlayer allows you to rapidly weave cross platform audio and video into your web pages.
10. mb.miniAudioPlayer
An HTML5 player for your music!