Live Demos: The SitePoint CSS Reference Goes Interactive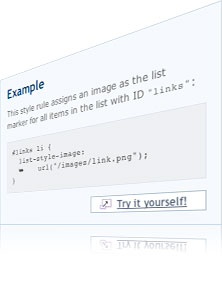 The popular SitePoint CSS Reference today added an exciting feature to its already impressive list — live demos.
This is a feature that was among the most commonly requested in our recent reader survey. It's common knowledge that many beginner web developers learn best by doing. Now the most comprehensive reference for CSS on the Web comes with a sandbox in which you can experiment and learn in real-time.
The talented and wonderfully controversial James Edwards is the brains behind not only the code, but some of the quirky content contained within the example markup (if you understand all of the obscure song lyrics, book quotes or sci-fi movie one-liners then you're doing better than I am!).
We've just launched this today, so there may be a couple of kinks that still need ironing out. Feel free to let us know in the comments for this post (or if it relates to a specific page, on the page of the reference site itself).