It Starts With 'M' and Ends With 'ac' and It Scares the Hell Out of Me
First up this week I have to come clean about something. This post very nearly didn't happen. Today I got a new toy and as many of you will know, new toys such as this one take up an awful lot of time. Today marks a very special day for me. After more than a decade of being a dedicated PC user, today I got my first Mac. Yup, that's right. I'm changing teams. This blog post comes to you courtesy of my brand new MacBook Air. It hasn't taken me this long to change teams because I have any doubts about the quality of Apple products. It is simply because I don't like not being good at something (which is unfortunate given the number of things that I'm not good at). My unfamiliarity with all things Mac has been a stumbling block for a long time. The fact that I was one of only two people at SitePoint HQ that didn't work on a Mac made me start to rethink my position. And I have to be fair, this is one pretty machine. The fact that I can't find my way around the bloody thing is more than slightly frustrating, but I'm prepared to give it time. So now that I've spilled my guts to you, I'll get on with the task at hand.
This week I'm really going to just reiterate the same things that I told you about last week – and that's not because I'm being lazy, but because those two things happen to be extremely important ones for the SitePoint community. The first is the 2010 SitePoint Community Awards. This week is your last opportunity to vote, so please make sure you do. We're sweetening the deal by offering spot prizes of $200 SitePoint vouchers to five lucky voters. So if you have spent any time over at the SitePoint forums in the past year, this is your opportunity to have your say and thank those people that you think are worthy of wearing a badge for the next 12 months. So…what are you waiting for?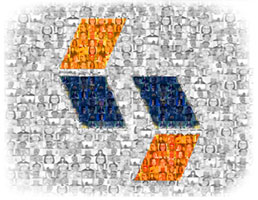 The second thing that I want to bring to your attention today is our Great Holiday Photography Competition. Already there are some amazing submissions coming through, and we have a new set of subjects set to be announced next weekend. Whether you're handy with a camera or not, check it out and send us a snap of what the holidays mean to you. You just never know your luck – there are some pretty cool prizes up for grabs.
This week on our Facebook page we are counting down the top 5 reasons why you need to master Facebook advertising if you want to drive traffic to your website. This is all in aid of our latest SitePoint live course which kicks off this Thursday. It's one that is very dear to my heart, not just because it focuses on one aspect of social media, but because it is being run by a very good friend of mine, SitePoint Marketing Manager Jennifer Sheahan. If monetizing Facebook is something that you are interested in, then make sure you follow the countdown and take a look at what the course involves.
I'm going to stop there this week because I have lots of work (read: playing on my Mac) still left to do this evening, but before I go, I'll let you know which topics are hot in the community this week.
Hot Topics This Week
In the JavaScript forum this week the talk is all about how to determine page width and height. Can you help out with that one?
For a bit of light relief, check out our photo showcase for the month in the General Chat forum. I'm asking you to take a pic of your kitchen sink. Go on…
There is an interesting thread in the X/HTML forum which talks about the downsides of using HTML5. Have you got an opinion?
And the last thread up for this week comes to you from the CSS forum. We have a user having trouble using CSS instead of tables to construct a photo gallery. An oldie but a goodie…
Well… I'm done for the week. You'll hear from me just once more before Christmas, by which time I expect to be fully Mac literate and prepared to stun with my brilliance. Until then, ciao.