Win Signed SitePoint Books at Web Directions South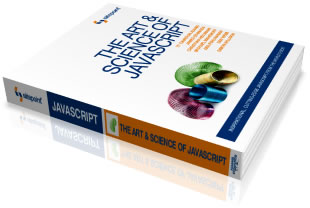 If you're at the Web Directions South conference in Sydney today, we have a few SitePoint books that we'll be giving away during Kev's CSS Frameworks presentation this afternoon — and they'll be signed by the authors!
Elliot Jay Stocks, Cameron Adams and SitePoint's own Kevin Yank are all speakers at this year's WDS conference. If you'd like to score a copy of Sexy Web Design (signed by Elliot), The Art & Science of JavaScript (signed by Cameron) or Build Your Own Database Driven Web Site The Way Using PHP & MySQL (signed by Kevin) then here's what you need to do:
Write a post to Twitter including the word SitePoint
Register for the Web Directions South Tweeps app (to prove you're at the conference)
We'll select a winner from these tweets at random, but you have to be in the room at Kev's talk to claim these very cool prizes. The more tweets containing the word SitePoint, then the greater your odds of winning!
Kev's presentation is on after lunch. I've had a sneak preview and I can confirm that it's a cracker of a talk.
Matthew Magain is a UX designer with over 15 years of experience creating exceptional digital experiences for companies such as IBM, Australia Post, and sitepoint.com. He is currently the Chief Doodler at Sketch Group, Co-founder of UX Mastery, and recently co-authored Everyday UX, an inspiring collection of interviews with some of the best UX Designers in the world. Matthew is also the creator of Charlie Weatherburn and the Flying Machine.
New books out now!
💁‍♀️ Fun Fact: Python was ranked #2 on a recent highest paid coders list. *
---
🤓 Ok. When did a code editor from Microsoft become kinda cool!?