30+ Places To Find Creative Commons Media
This article was written in 2009 and remains one of our most popular posts. If you're keen to learn more about online tools, you may find this recent article on Google Analytics apps of great interest.
In this day and age, it seems everything online has a price associated with it. Whether you're subscribing to a pay site for full articles or clicking on ads in a blog, everything online seems to have money associated with it. Luckily there is still a large, and very healthy, movement online for media files listed under the Creative Commons licenses.
For those of you unfamiliar with the concept, these are files you can use in the creation of web sites and other media, free of charge. However, do be mindful that there are different degrees of the license, and some of them are for private use only, or they may require that you include an attribution to the original creator. Make sure to read and understand the various licenses, and which one each file you discover uses.
SitePoint has gathered up over 30 of the best resources online for audio, video, images and more for finding just the perfect Creative Commons licensed item for use in your next project. So, have a look around and get inspired!
Audio
Free audio clips and songs essentially have a limitless amount of uses from playing in the background of videocasts, being the opening theme to a podcast, or they can even just be used as a punctuation when a user clicks on a link. Of anything out there, Creative Commons licensed music has the most potential uses for content creators and designers alike.
ArtistServer.com: Over 7,000 free audio files as of this writing, all well categorized and easy to navigate. It also mixes in some social networking allowing to you have firneds lists, run a blog and more.
ccMixter.org: ccMixter offers up thousands of Creative Commons licensed remixed songs in just about every genre available. Make sure to read each tracks info page to see just which version of the license it follows.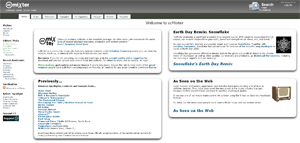 Free-Loops.com: Free-Loops offers up thousands of sound effects, vocal loops, drum loops and a whole lot more and all for, just as the name implies, free.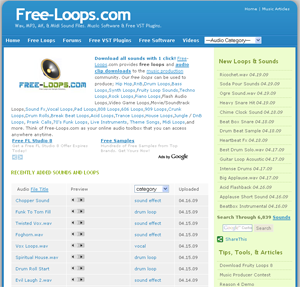 Freesound.org: There is no music at Freesound.org, just tens of thousands of various sound samples for use in sampling, all of them licensed under the Creative Commons Sampling Plus License.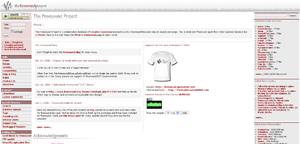 Jamendo.com: Jamendo is a site filled with nothing but Creative Commons licensed albums that take advantage of all the various versions of the license. Before using any of them, make sure you understand which version the album is using.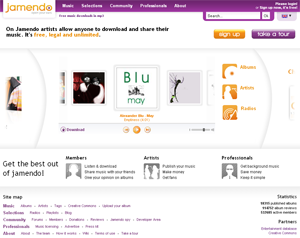 Jamglue.com: Another site offering you the ability to mix different tracks as you like, but also offers up a nice selection of various sound effects. All items are CC licensed, but license varies by track.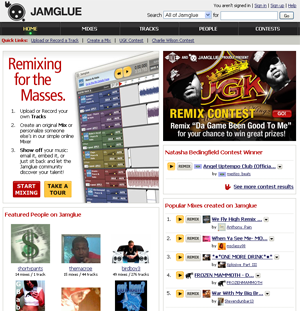 SoundClick.com: SoundClick is a site for unsigned and signed bands alike to offer up their music for download. It does offer a mixture of free and paid downloads, so you may need to do some hunting around for the ones you can use.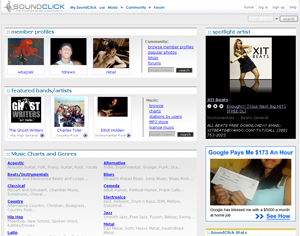 TribeOfNoise.com: A social networking site built around independent artists uploading their music under a Creative Commons 3.0 by-share alike license.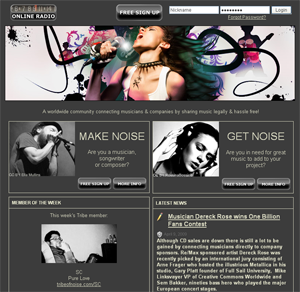 General Searches
While it's great to have all of this Creative Commons media out there for people to use, finding it can be a whole different matter. Luckily there are several sites that have come along to ease your pain and help you search for just the right files. While some, such as the Archive.org one, only search their site, their collection is so extensive, it is still worth including.
Archive.org: Most people only think of Archive.org for the Wayback Machine, but it also offers up a huge selection of audio, video and text documents under the Creative Commons license.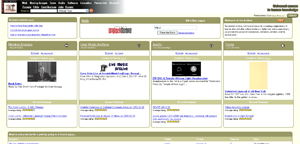 CreativeCommons.org Search: The search at CreativeCommons.org allows you to choose which type of license you want to search for, and then you can search on Blip.tv, Flickr, Google, OWL, SpicXpress and Yahoo all from one easy interface.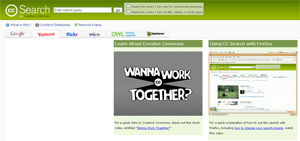 Freebase.com: Freebase can search for all types of things as it is a community powered search engine, and that includes looking for CC licensed media for you to use.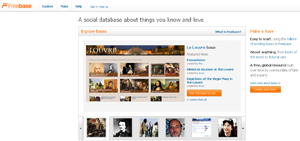 Google Advanced Search: The advanced search options in Google allow you to restrict it to CC licensed items.

SpinXpress Get Media Search: The SpinXpress search tool lets you define the type of media you are looking for, what license you want and you can restirct what source or search all of them to find just what you need.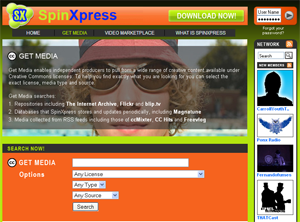 Wikimedia Commons: The Creative Commons arm of Wikipedia allows you to search through all of the files they use.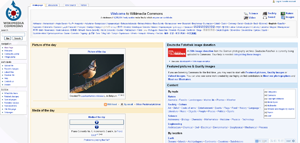 Yahoo Creative Commons Search: A version of Yahoo search that allows you to search only for Creative Commons items.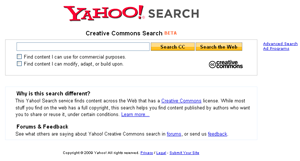 Images
Considering the number of sites that sell stock photos, finding the occasional image you can use with permission can feel like the best thing ever. These images can be great for blog headers, to go along with a blog post, used as backgrounds on sites such as Twitter, pretty much any place you can put an image, these can help.
AnimalPhotos.info: Thousands of free to use animals photos divided up in to easy to browse categories.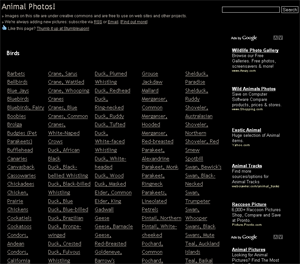 CarPictures.cc: This site contains thousands of Creative Commons licensed photos of cars, easily divided up by manufacturer so you can find exactly what you are looking for.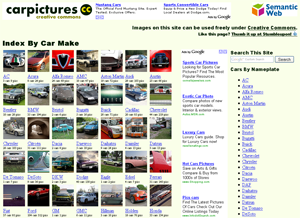 Compfight.com: Compfight is a Flickr search tool that merely tries to ease your hunt for CC licensed images on the popular photo sharing site.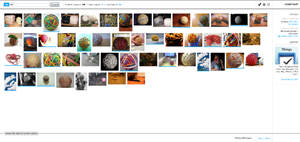 Creativity103.com: An archive of over a thousand abstract backgrounds you can use for free or just for inspiration.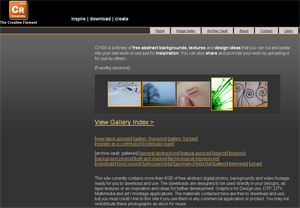 Flickr Creative Commons search: A specialized search inside of Flickr that will allow you to search only for images that are using CC licenes.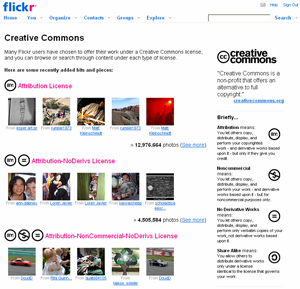 Geograph.org.uk: This is an attempt by some enterprising souls to photograph the entirety of the British Isles, and they are being kind enough to release all of the photos as Creative Commons.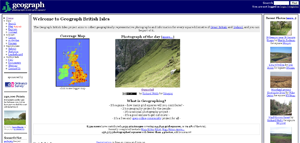 OpenClipArt.org: While clip art sometimes brings to mind really bad children-themed images used in a classroom, this archive of free-to-use clipart numbering around 11,000 pieces is filled with professional looking works.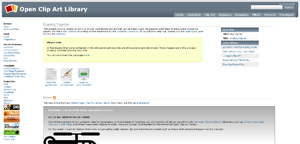 PhotoEverywhere.co.uk: A photo archive resource filled with travel and location photos from all around the world that are free for your use.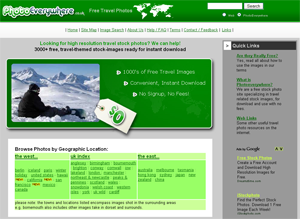 Sevenload.com: Sevenload.com is a mixed media hosting site, but within the image portion you can find a clearly makred directory of Creative Commons licensed photos.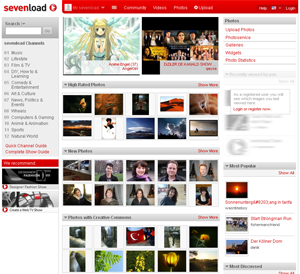 wikiHow.com: Best known for their ever growing collection of tutorials on all walks of life, wikiHow also has a huge collection of photographs for all those subjects, and they are all under CC licenses.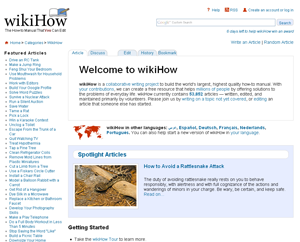 Texts
The use of the licensed texts van be a bit odd, but they are great for pulling quotes and phrases from to go in site headers.
IntraText.com: The IntraText library contains over 12 millions texts dating back as far as 900 B.C., and as recent as the 21st century. A good number of them are licensed under the Creative Commons Attribution-NonCommercial-ShareAlike 3.0 Unported License, but make sure to check each one individually before using it.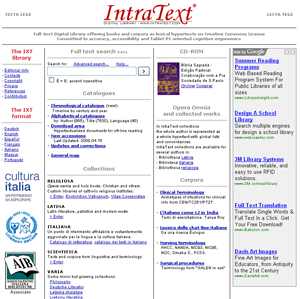 TravellersPoint.com: TravellersPoint features over 1500 CC licensed texts about destinations from all over the world.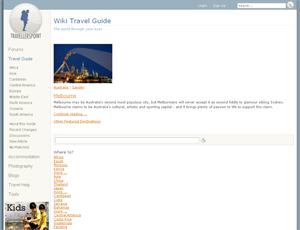 UnearthTravel.com: Over 1 million travel guides and photos from all over the planet that are licensed under Creative Commons.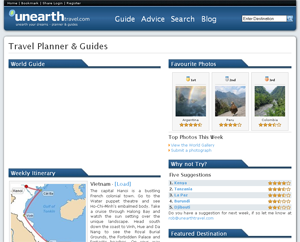 WisdomCommons.org: A collection of over 3,000 poems, fables, essays and more that you are free to use.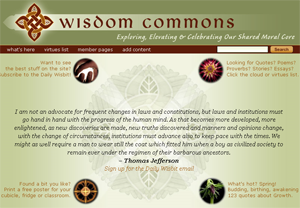 Videos
More and more of the web is turning to video, and online video viewing has hit an all time high. It can never hurt to include a few videos in a site to increase your visitor engagement levels.
Blip.tv: Video uploaders are allowed to assign multiple types of licenses to their content, including various Creative Commons styles, and then users can search on each type to make sure they are only seeing what they need.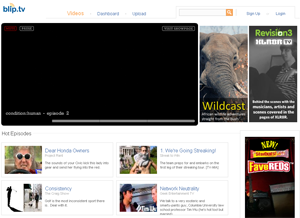 OurMedia.org: OurMedia is a media resource for people to upload and share their works that is run by the Internet Archive. Seeing as Archive.org is all about Creative Commons licenesed works, they have carried that over to this project.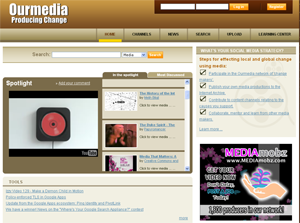 Revver.com: Revver is a lesser known video sharing site that automatically defaults all new videos to the Creative Commons license unless you specify otherwise.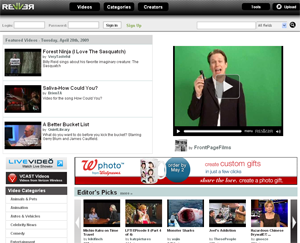 If you enjoyed reading this post, you'll love Learnable; the place to learn fresh skills and techniques from the masters. Members get instant access to all of SitePoint's ebooks and interactive online courses, like Create Vector Graphics from Scratch.