Web designers, graphic design gurus and Photoshop know-it-alls:
"Are you smart enough to ace our Photoshop Quiz, and earn one of these?"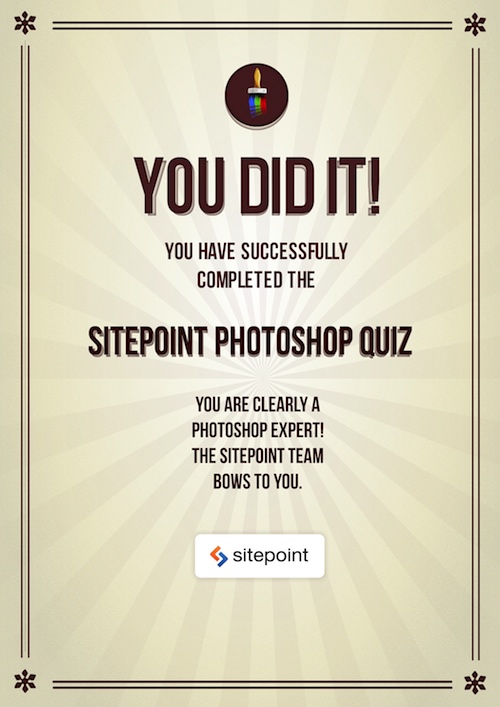 There are 19 questions to test your Photoshop knowledge. At the end you'll know whether you're …
Have fun, and let us know if there are any questions you think we could have also included in the quiz!
Mick is a digital sales architect with over 13 years experience on the web. He helps businesses, clients and start-ups - plan, action and measure their digital sales success. Including getting hands-on with Google AdWords, conversion rate optimization, retargeting and email marketing.