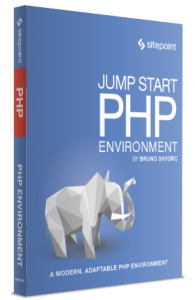 The following is a short extract from our recent book, Jump Start PHP Environment, available for free to SitePoint Premium members. Print and ebook copies are sold in stores worldwide, or you can order them here. We hope you enjoy this extract and find it useful.
This chapter will focus on the application environment. We'll also discuss *AMP bundles such as XAMPP and why they're a poor choice; production /development parity; and performance and debugging.
If you're familiar with all these terms, feel free to skip this chapter.