Five Free Colour-Picker AIR Applications
Picking colours that work well together is a skill, which for some is innate, and for others it takes a bit of time to learn. There are many web sites and tools available to help the colour-picking challenged amongst us, and today I'm looking at five Adobe AIR applications that are free and run from your desktop.
Does anyone need five applications? Probably not, but each application differs slightly in complexity and you may find you'd like to start with a simple application and move on to a more feature-filled application as you learn, so let's have a look at what's available.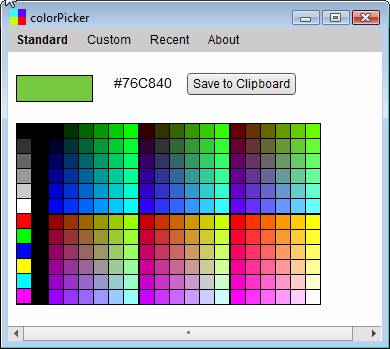 Colour Picker is the simplest of the applications discussed here and it really does what it says on the box. It allows you to pick colours from a web-safe palette, or you can create colours using sliders to adjust red, green and blue. Once you've found the colour you like, simply click on the "Save To Clipboard" button to copy the hexadecimal code. Colour Picker saves a list of all the colours you've copied to the clipboard during a session.

This application could be considered the next step up from Colour Picker. It provides a really easy way to make up your own palettes and keep them organised. You can create a set of colours and they are displayed in the clean and simple interface. Colour Browser was created by Levitation Designs, and the creator made it for himself to begin with and then released it for everyone to use.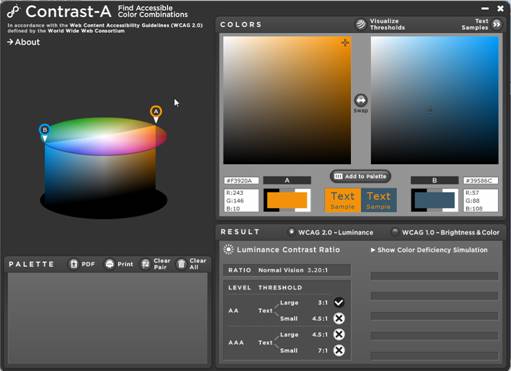 Contrast-A is a little bit unusual in that it allows users to choose their colours using a 3D colour space. The interface is very clean and allows you to find and create accessible colour combinations. A nice feature here is the ability to see how colours would appear as text on a colour background and to see how those colour combinations would appear for a person with colour blindness. Custom colour palettes can be saved as PDFs and printed. This is a great tool for web designers.
Colour Lovers Desktop Colour Finder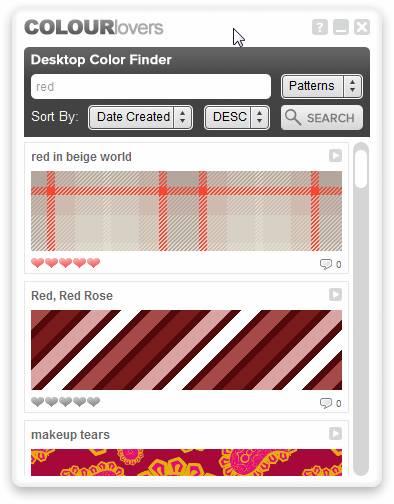 As you may know, Colour Lovers is one of the most popular sites offering advice and articles on choosing colours. This application taps into their database of almost 1 million named colours and over 300,000 colour palettes. The interface itself is suitably stylish and is incredibly easy to use. You can search for colours, palettes and patterns.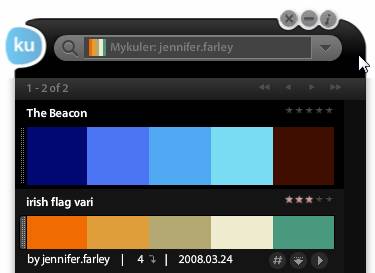 Last and by no means least, is the wonderful Kuler application. I will freely admit to being a Kuler addict and spend far too much time on that web site. The application is like a miniature version of the site and offer users the ability to browse, search and share colour themes. The themes can be imported directly into Photoshop, Illustrator and InDesign CS3. You will need to sign up as a member (for free) on the Kuler site before you can use this application.
Do you use any of these applications and find them handy? Any others that you've come across that you really like?
Related Reading: