5 Useful Amazon S3 Backup Tools
Free JavaScript Book!
Write powerful, clean and maintainable JavaScript.

RRP $11.95
Amazon Web Services' S3 storage solution is useful for many things, and serves as the CDN for many major websites. But despite the portfolio of high-profile use cases for the service, it's still just as handy for personal conveniences, like backing up your data. In this post, we look at five useful Amazon S3 backup tools.
S3 Backup
"S3 Backup is the most reliable, fast and simple to use solution around for keeping your data backed up online but still safe and encrypted. You can use your own Amazon S3 account and encrypt your files with some really strong ciphers. Running a scheduled backup job allows you to be secure in the knowledge that no matter what happens to the computer or your entire network, you will always have access to all of your important files."
Jungle Disk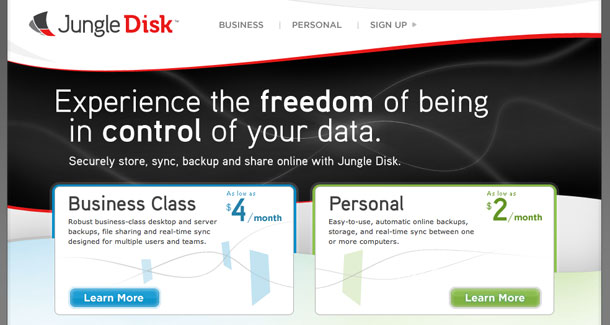 "Make sure your memories don't turn into just memories. With Jungle Disk, your important documents, treasured photos, home movies, and more are always within reach. You can even select where to store your files—Jungle Disk works seamlessly with both Rackspace® Cloud Files and Amazon S3."
DragonDisk
"DragonDisk is a file-management system for the Amazon S3 Service. DragonDisk will backup, share and organize your data thanks to an intuitive interface similar to Windows Explorer's. Its functions and conviviality will persuade you from the start, whether you are an amateur or a professional user."
CloudBerry S3 Backup Desktop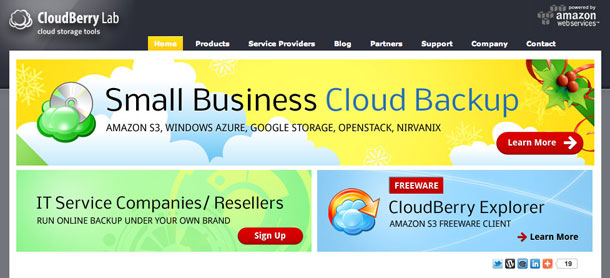 "CloudBerry Online Backup provides a powerful Backup and Restore program designed to leverage Amazon S3 storage to make your disaster recovery plan simple, reliable, and affordable. Disaster recovery planning is often times an afterthought that comes to light when disaster strikes. Very seldom do companies fully recover from loss of critical data which could lead to loss of business."
Duplicity
"Duplicity backs directories by producing encrypted tar-format volumes and uploading them to a remote or local file server. Because duplicity uses librsync, the incremental archives are space efficient and only record the parts of files that have changed since the last backup. Because duplicity uses GnuPG to encrypt and/or sign these archives, they will be safe from spying and/or modification by the server."
Joel Falconer is the managing editor of SitePoint. In the past he's worked at The Next Web, Envato, DesignCrowd, and AppStorm.
New books out now!
Learn valuable skills with a practical introduction to Python programming!
---
Give yourself more options and write higher quality CSS with CSS Optimization Basics.