Just like WordPress itself is capable of transforming into many forms, so is WooCommerce.
WooCommerce is a great plugin for running a web store on WordPress, however, it is not just a web store, it is quite a versatile plugin that can be used for a variety of other purposes.
The reason WooCommerce can do so many things is that it has an excellent built-in payment engine, which other plugins can tap into. So even if you're not actually selling products, you can still use this engine and its many different payment methods.
Transforming your WooCommerce website into something different is done by using additional plugins or extensions as they are often called.
In this article, I'll cover 10 different WooCommerce extensions to give you some ideas of what you can do with WooCommerce, with one recommended plugin for each purpose. Feel free to Google around and see if there's an alternative plugin that may better suit your specific needs.
Bookings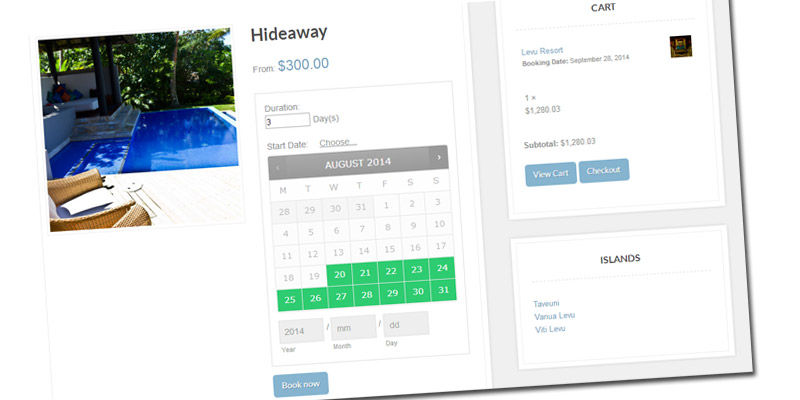 Demo: The WC Resort & Spa
Plugin: WooCommerce Bookings
Whether you are selling hotel rooms like in the demo, or tickets to your very own stand-up comedy show, using a bookings plugin takes care of it. It uses a date and time calendar to allow visitors to select the time they want to place a booking.
The plugin is quite ingenious by giving you enough ways to control your calendar, preventing over bookings or no shows. You can even have a customer check availability with you first. The plugin also takes care of the invoicing, using the WooCommerce payment option.
Subscriptions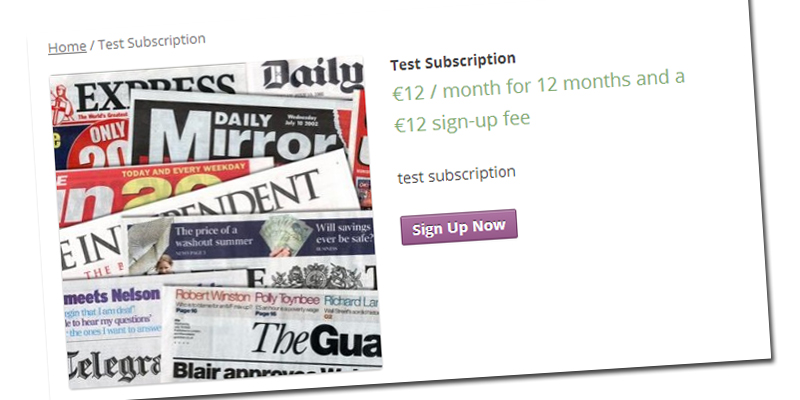 Demo: Sellxed WooCommerce Subscription Demo
Plugin: WooCommerce Subscriptions
Subscriptions are used for allowing recurring payments. This plugin is simple yet powerful to sell subscriptions for newspapers, online access, products etc. It even synchronizes with many popular payments gateways. So when a customer cancels his subscription with the provider itself, the subscription gets cancelled in your store as well.
It doesn't matter if you are selling physical or online products with monthly or yearly subscriptions. As long as it is recurring, this plugin will fit the bill.
Memberships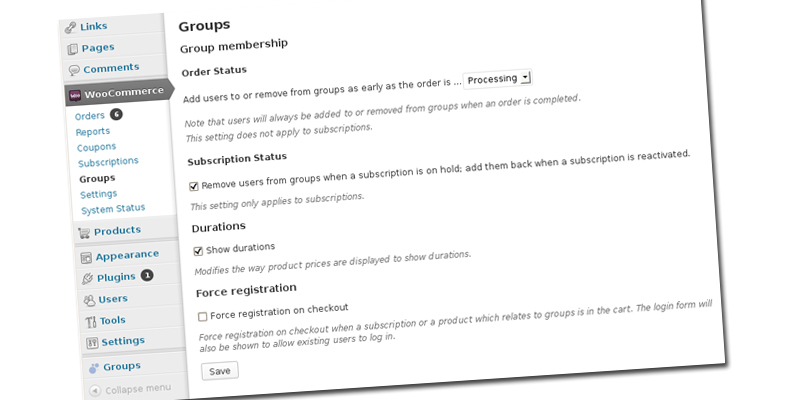 Plugin: Groups for WooCommerce
WordPress already has an excellent Groups plugin which can be used to define membership levels. Combine that with the Groups for WooCommerce plugin and you can begin selling paid memberships. Add the aforementioned Subscriptions plugin and you can even sell recurring memberships.
Paid memberships are very popular with mastermind or study groups. This way a new member needs to pay for a membership, after which they get access to the premium content the author is providing. Coupled with subscriptions, the author is assured of a recurring income from their group.
Facebook Store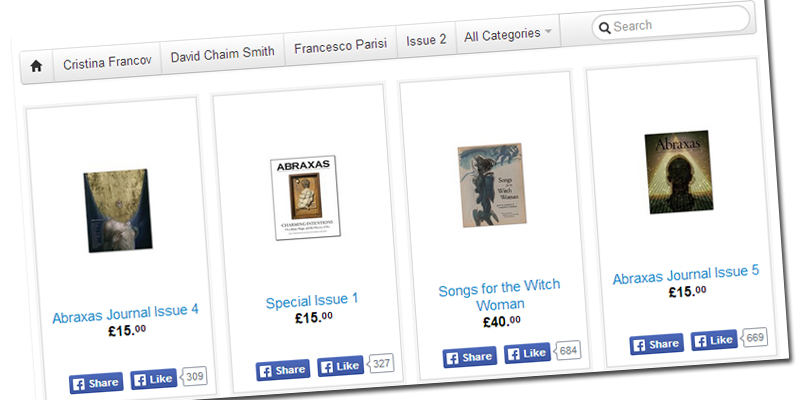 Demo: Fulgur Esoterica
Plugin: Facebook Tab
WooCommerce can be used as a tab on your Facebook page, so you can sell your products to your Facebook fans without them leaving Facebook. It works like an iFrame, so your store will look the same on and off Facebook.
The plugin uses your regular store to work, but you can set it up so that even checkout is done within the Facebook tab. Your fans don't even have to know it's not Facebook they're buying on.
The plugin makes sure it follows Facebook requirements, including the limited amount of space your have in your tab.
Auctions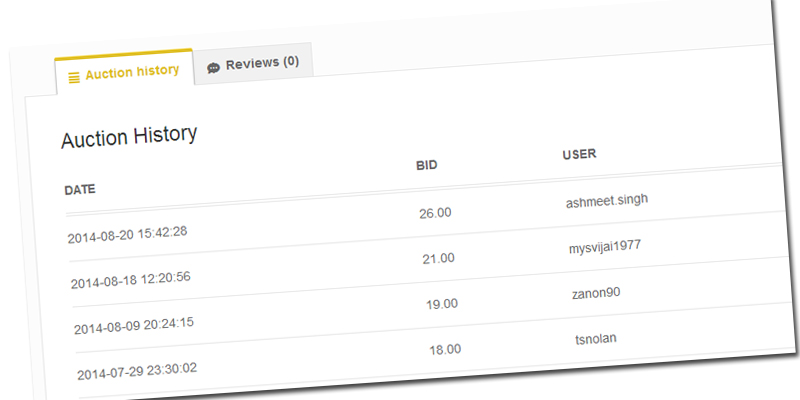 Demo: wpgenie's WooCommerce Simple Auctions & Plugins Demo
Plugin: WooCommerce Simple Auctions
This is one of my personal favorites when it comes to originality. By adding a few extra functions to WooCommerce you are suddenly capable of becoming 'the new eBay'. This plugin allows you to run one or more auctions for your products, including bid history and countdown timer.
After a winning bid is decided, the bidder can pay for their article right away, of course all managed by WooCommerce. There's even a 'My Auctions' section so bidders can keep track.
All sounds pretty obvious for an auction site, but don't forget it is still WooCommerce we're talking about. Pretty impressive if you ask me.
Drop-Shipping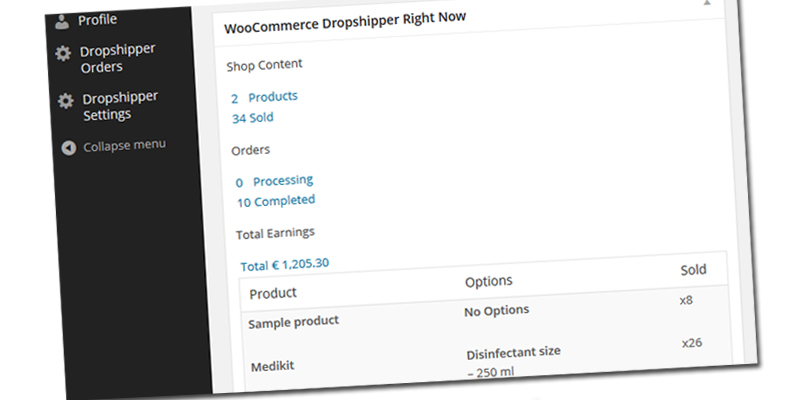 Screenshots: WooCommerce Dropshippers
Plugin: WooCommerce Dropshippers
At first this plugin looks like a very simple way of notifying drop-shipping companies you work with of new orders. This way you can sell their products as your own in your web store, and when it comes to an order, an email gets sent to the supplying company.
But this plugin takes the process a bit further, by also accommodating for status updates. It does depend on the willingness of the supplier to cooperate, but if they do, you will only need to spend limited time on managing orders. The plugin even keeps track of the amount of money you owe the supplier.
Amazon Store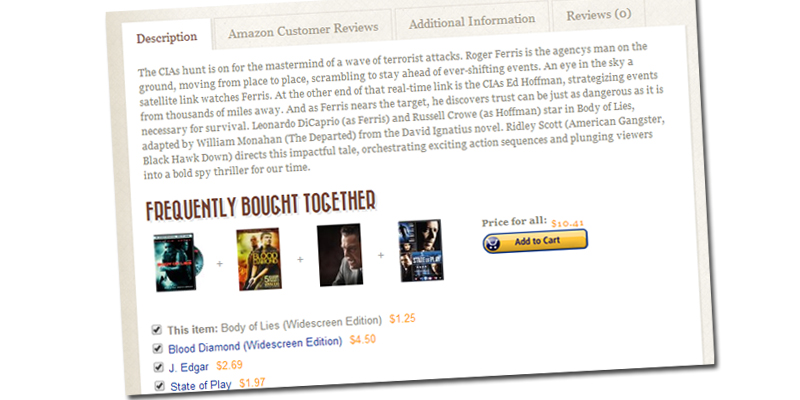 Demo: War Movies Guru
Plugin: WooCommerce Amazon Affiliates
I mentioned this one before but it is such a great plugin it's worth mentioning again. It uses Amazon's API to fully integrate its products into your web store, in such a way visitors won't even know it's Amazon.
You can even use the reviews placed on Amazon itself and it's 'Frequently Bought Together' recommendations. Only when a customer decides to checkout they are taken to the checkout page on Amazon.
I use this plugin myself for my war movies store. Because it's a WordPress plugin you still can use the native functionality. This way you can run a separate blog on your site, like I did for making lists of must see movies. This plugin is the perfect choice if you are interested in experiencing how easy it is to run a web store without your own inventory.
Affiliate Store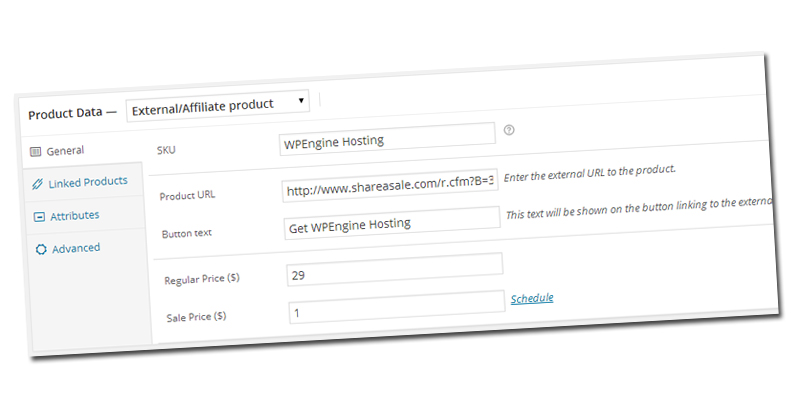 Demo: WooCommerce Demo Product
Plugin: WooCommerce (built-in)
This specific feature is one of the reasons why WooCommerce is so popular, since it is another (free) way of selling products without keeping an inventory.
Granted, you aren't actually selling anything since you are referring customers to a different company to make the sale. However, you can give you visitors a shopping experience, use cross-sells and/or up-sells and easily combine affiliate products with your own if you're up to it.
It is a perfect way of testing the waters, you can even combine it with the Amazon store mentioned above. It is built-in, so you don't need additional plugins.
As you can see from my example in the demo and screenshot, it's very simple to set up.
Quotes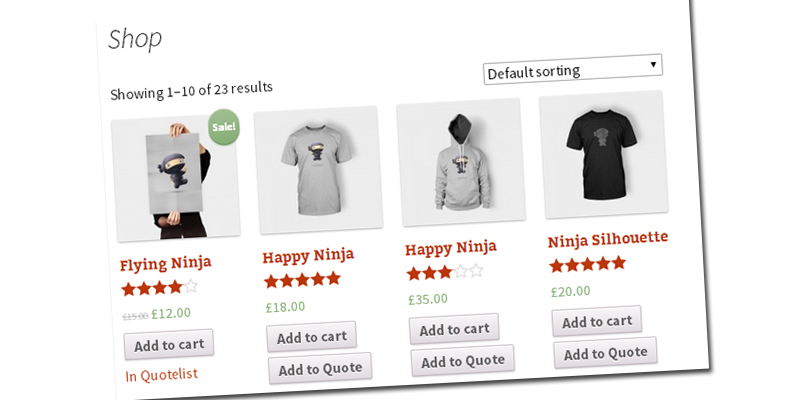 Demo: WooCommerce Request a Quote Demo
Plugin: WooCommerce Request a Quote
There are cases when you don't want to sell a product right away, but would like to have a customer ask you for a quote first. For example, when a customer wants to order in bulk. Instead of using email or phone to negotiate the sale you can use this plugin, which adds an extra option to the WooCommerce product listing page.
You still need to follow up outside of your web store, but it sure saves you the hassle of discussing a large order with different products by phone. You only need to confirm the price and close the deal.
Paid Job Listings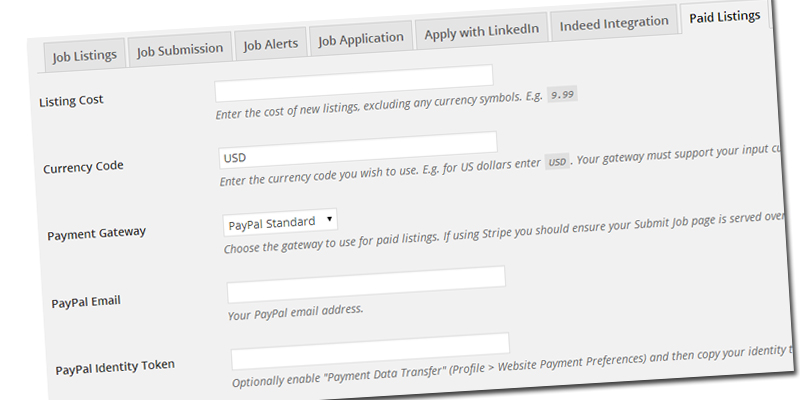 Demo: WP Job Manager Demo
Plugin: WC Paid Listings
This plugin requires the free WP Job Manager plugin to work and has a paid extension to it. It allows you to sell job listings for recruiters looking for candidates. Unfortunately, the demo hasn't included this actual extension.
It looks much like this, which is my own job site and this specific functionality came at a far higher price than the WC Paid Listings plugin. So if you want to run your own job board with only minimal costs this is a great way of doing it while still using all the power of WooCommerce.
Conclusion
As you can see WooCommerce is capable of doing way more than just selling products.
Its open architecture allows for many variations in functionality, which all of these plugins make excellent use of.
If you have got the skills, you can even build something yourself as it comes with extensive documentation.
Please let me know in the comments what you think of using WooCommerce this way, or even add new suggestions to this list.