Jump Start Your Web Dev Learning in a Weekend
By Mick Gibson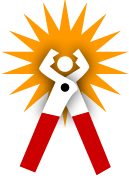 SitePoint's new Jump Start Books help web developers and designers to quickly get up to speed with all the latest languages and web dev topics. Typically around 150 pages in length, they're written so you can gain a thorough grounding in today's hot web technologies in only a weekend!
The books include everything you need to get going, and the confidence to experiment further on your own. This includes installing all the necessary software, tips, as well as building complete working applications and example projects.
The first two books in the series will include:
Jump Start Node.js
Jump Start CoffeeScript … and next year we're tackling Sinatra!
Learn more about Jump Start and how you can be amongst the first to hear when the books are ready to go.
And make sure to share your ideas and topics for upcoming books in the series.
Mick is a digital sales architect with over 13 years experience on the web. He helps businesses, clients and start-ups - plan, action and measure their digital sales success. Including getting hands-on with Google AdWords, conversion rate optimization, retargeting and email marketing.