London 2012 Cyclops Mascots Unveiled
Wenlock and Mandeville – the official London 2012 Olympic and Paralympic mascots have been revealed. As the official 2012 Olympic logos were completed blasted by pretty much everyone, the designers of the new mascots will undoubtedly be hoping for a better reception for these shiney, one-eyed guys.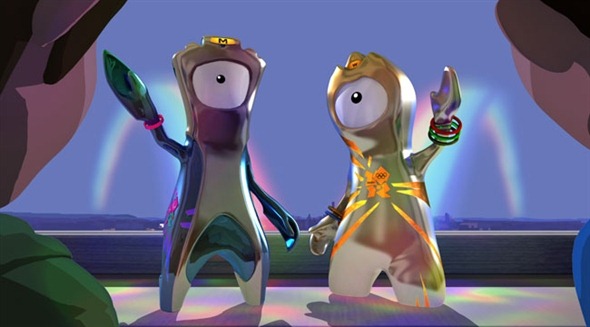 Wenlock is named after the English town of Much Wenlock where the Wenlock Games were an early inspiration for the modern Olympic games and Mandeville's name comes from Stoke Mandeville, home to Stoke Mandeville Hospital.
They are of course thoroughly modern mascots with their own web pages and individual Twitter (Wenlock, Mandeville) and Facebook (Wenlock, Mandeville) pages.
The characters were designed by London-based creative agency Iris whose clients have included Playstation and Volkswagen. Each of the characters has a single eye which represents a camera, allowing them to "record everything" certainly appropriate in today's surveillance and YouTube society.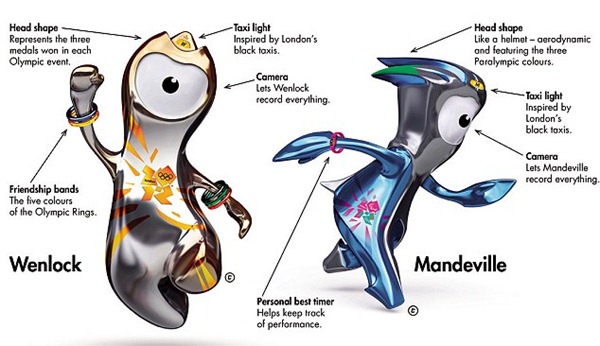 You can watch their "life story" written by former children's laureate Michael Morpurgo below:
London 2012 chairman Lord Coe said
They will connect young people with sport and tell the story of our proud Olympic and Paralympic history. By linking young people to the values of sport, Wenlock and Mandeville will help inspire kids to strive to be the best they can be… We've always been open about this: we wanted to do things differently in London.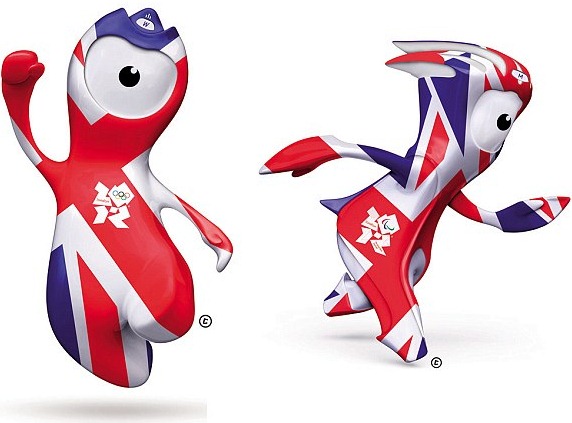 On first view, I have to admit I thought "dear God what is that thing" but I think they're growing on me. I'm not sure about the shiney surface and I think the helmet on Wenlock looks like one of those tacky straw cowboy hats, but they look cute in the little Union Jack outfits and I think they will be fun for kids who are the intended audience.
What do you think about the mascots? Weird, cute, waste of money?