How To Use Food To Add Mouthwatering Appeal to Your Design
Free JavaScript Book!
Write powerful, clean and maintainable JavaScript.

RRP $11.95
Ah, food. Societies across the world use food to draw people together, to make a living, and even as a part of spiritual practices. Food has a primal, visceral way of making our mouths salivate, even if we only see it in a picture or as a plastic representation. Food also has a way of making an event, a book, a website more memorable. Hence, if your design can be related to food in any way, you may want to consider incorporating some form of delicious delicacy.
While images of food alone do an excellent job of causing cravings in viewers, there are some ways to incorporate food into a design to make it even more mouthwatering. Try some of these tricks out, and you may even be able to see viewers lick their lips in response to the appeal of your scrumptious food design.
Food Photography
Good graphic design that incorporates food begins with a high quality photograph. The best photos are those that are crisp, up-close, vivid, and have excellent contrast. To get these results, you will want to keep the following tips in mind:
Natural lighting is always best, so photograph during the day near a window.
Set up the scene with minimal props. You want the food to be the focus.
Balance the actual design of the food. If there are several colors, arrange so it looks appealing.
Get low and close — just slightly above eye-level and close enough to see texture.
See more tips at Digital-Food-Photography.com.
The following are some excellent examples of yummy food photography: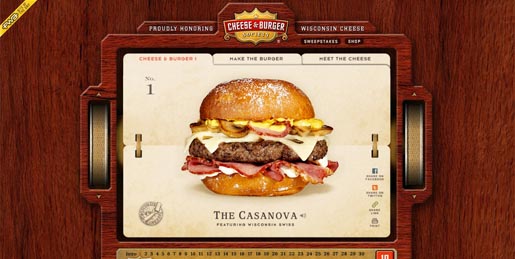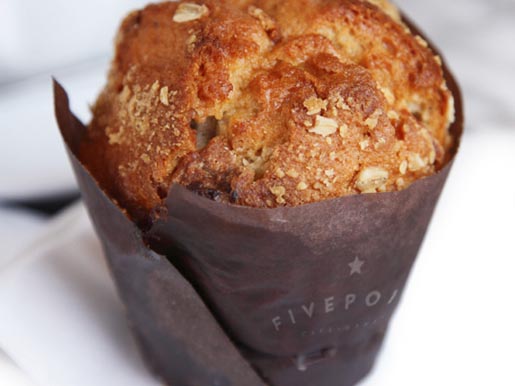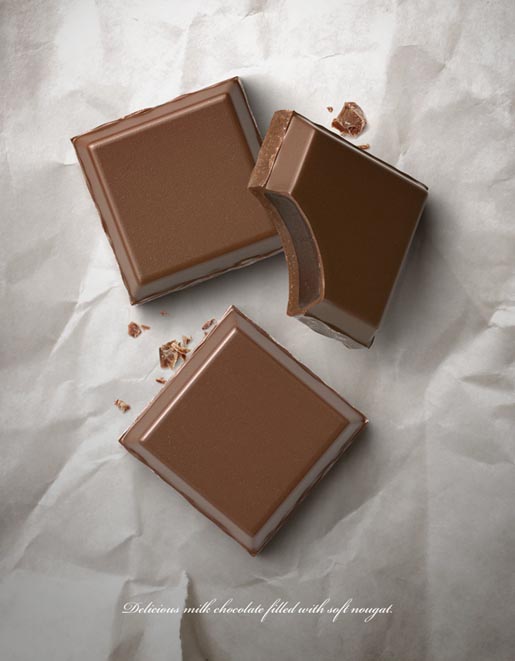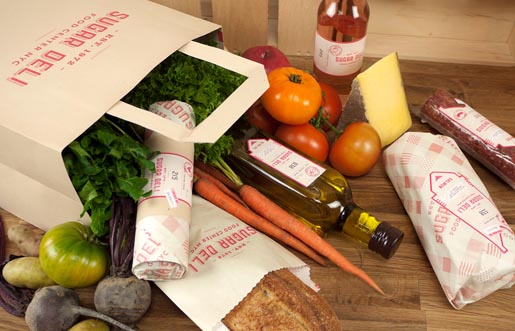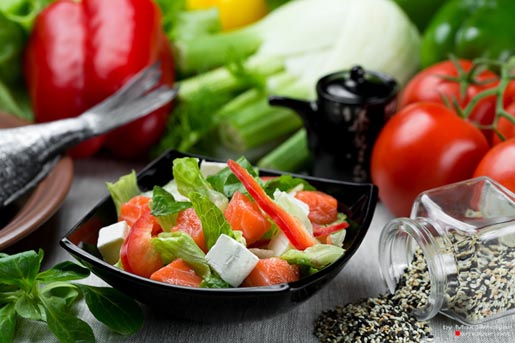 Matching Colors
To really bring out the appeal of your design, make sure your food matches other colors used in your design. One way to do this is to backward engineer your food design, in a sense, so that you employ colors that can be found in the photograph. You can use a color palette generator, such as the one from CSSDrive. You simply upload a photo and this tool generates color palettes ranging from light to dark to a complete palette.
If you already have a color scheme chosen, you can always choose a photograph that is closest to your color palette. Using Photoshop, you can adjust the colors of your photo. Here are some excellent tutorials for adjusting colors in images:
The designs below match their respective food colors perfectly: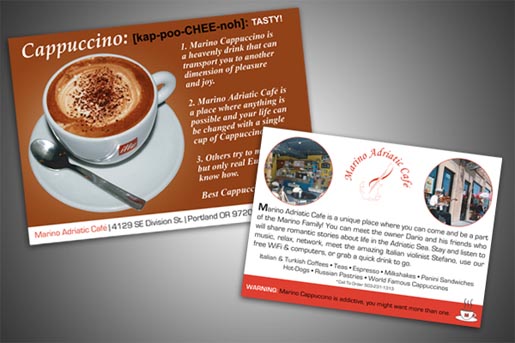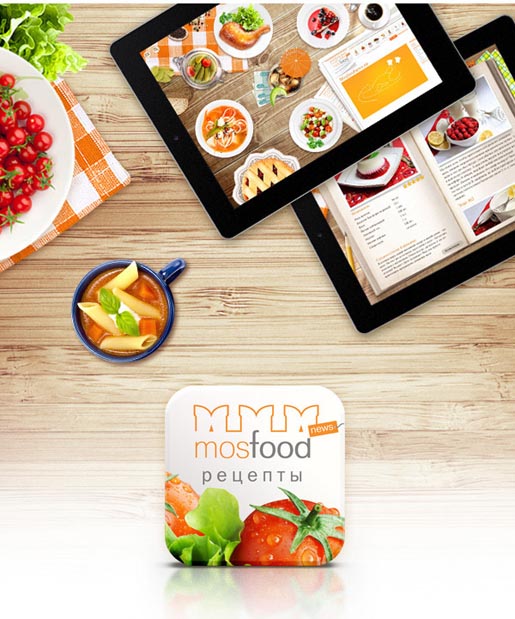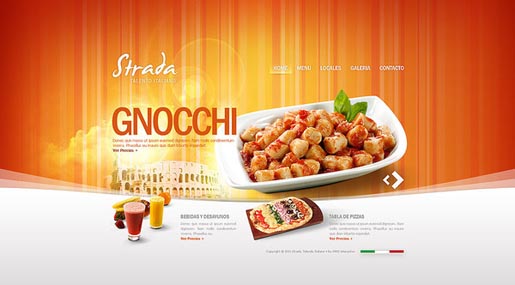 Food Layout
If your design is for a business in the food industry, then your food photography or graphics should be front and center. Websites either use a photograph of their most popular food item as the full background or place the photograph in the heading. Print designs such as postcards or brochures always have a large photograph on the front or cover and more photographs on the back or inside panels.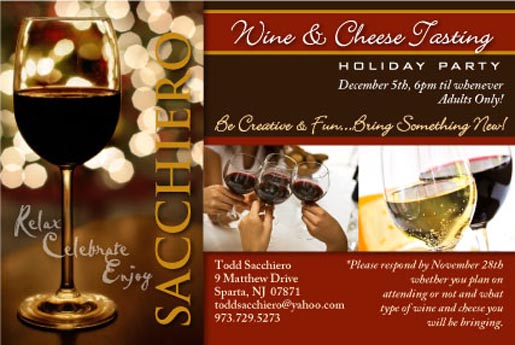 Learn PHP for free!
Make the leap into server-side programming with a comprehensive cover of PHP & MySQL.

Normally RRP $11.95 Yours absolutely free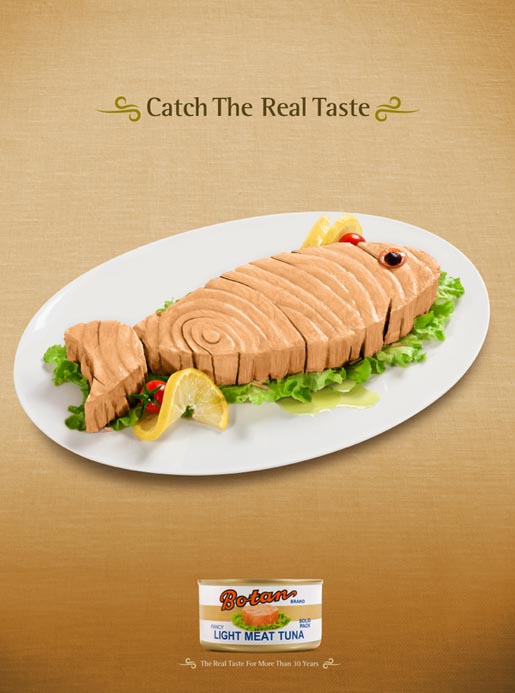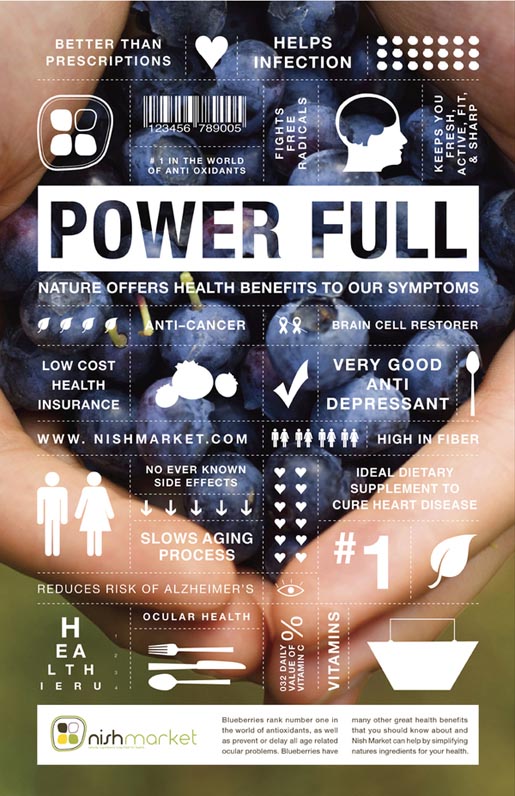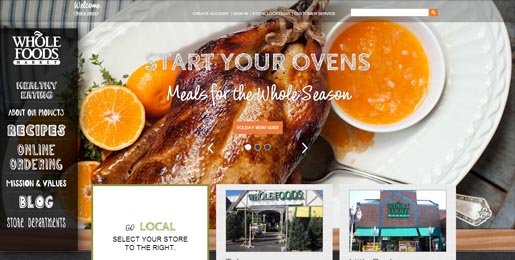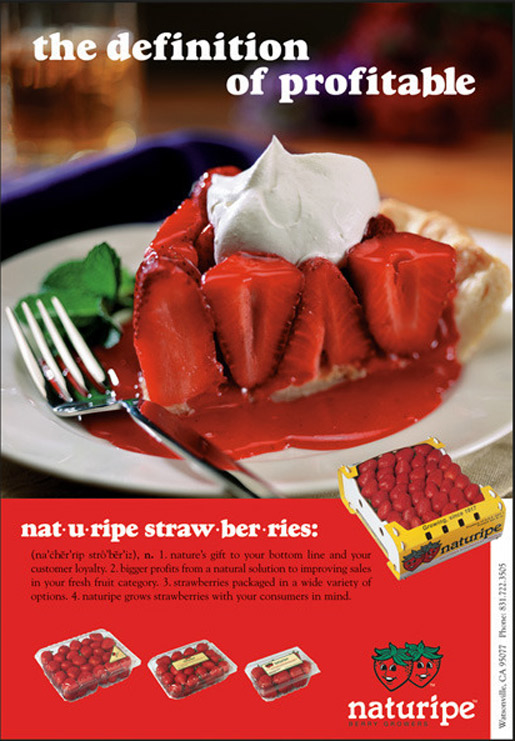 If your design is for a company that is not directly in the food business, you can still use food to make the design more delicious. For instance, an interior designer may be promoting kitchen design. Include food that accents the kitchen palette in the photo. For a trucking company that distributes frozen foods, include food photos from the brands for which they currently distribute to show just how fresh the food remains. Or, any kitchen utensil ad can make the utensil seem that much more enticing if delicious food seems to spring out whenever that product is seen.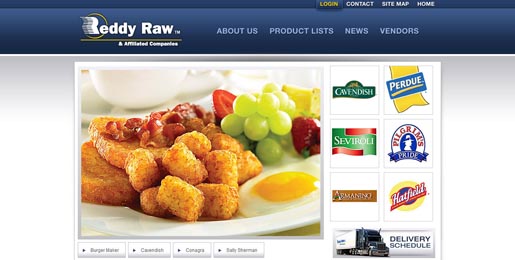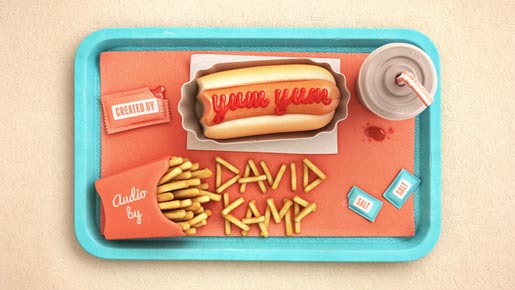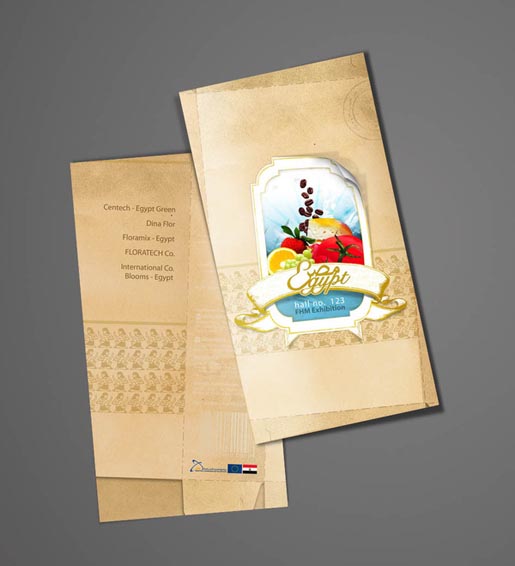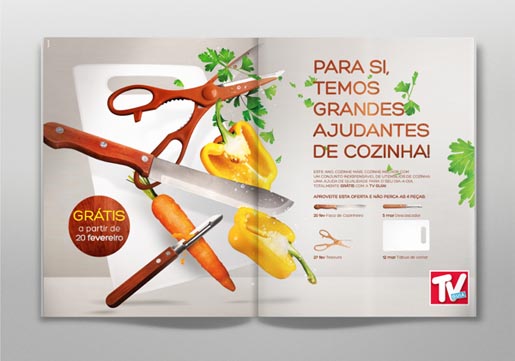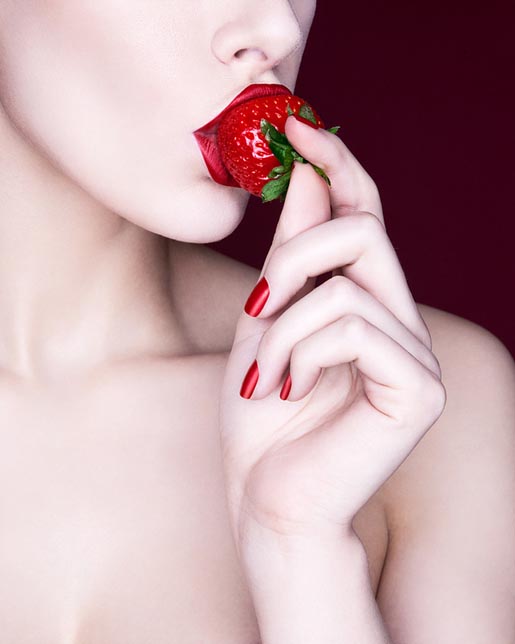 Or you could go completely off-the-charts with a design that is shaped like food, such as these Kudamemo fruit-shaped sticky notes from the D-Bros design studio shown below: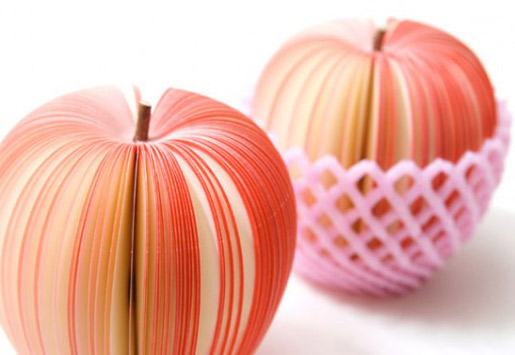 Food Illustrations
If you are going for a unique look, you can use an illustration of food, rather than a photograph. Done well, an illustration can be just as appealing, even more so, than a photo of food. Food illustration works well for creating a vintage look, an artistic appeal, or simply for standing out from the millions of food designs out there that use photography. Keep in mind that you can also use a combination of photographs and illustration.
Here are some excellent food designs that use food illustration: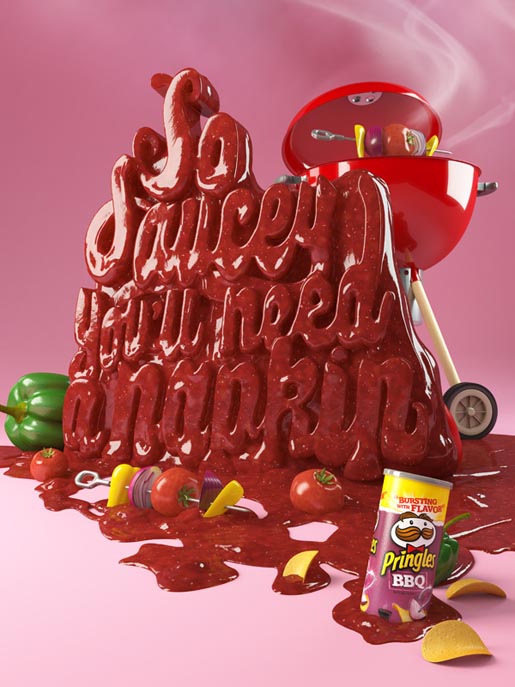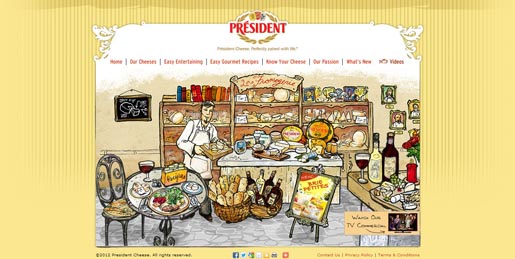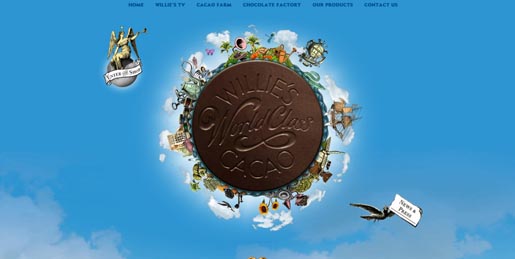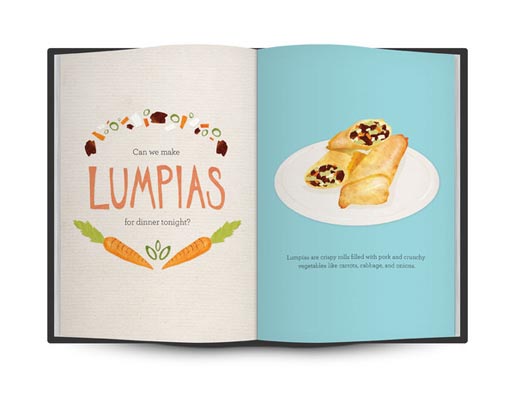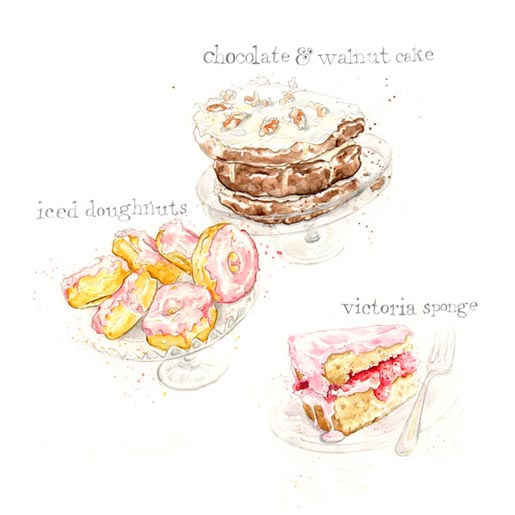 Are you thoroughly hungry now? Feel free to share some of your favorite tips for designing with food!
Tara Hornor has a degree in English and has found her niche writing about marketing, advertising, branding, graphic design, and desktop publishing. She is a Senior Editor for Creative Content Experts, a company that specializes in guest blogging and building backlinks. In addition to her writing career, Tara also enjoys spending time with her husband and two children.
New books out now!
Learn valuable skills with a practical introduction to Python programming!
---
Give yourself more options and write higher quality CSS with CSS Optimization Basics.