Passengers Could be Stranded as AppJet Flies Off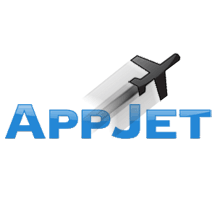 The team behind the AppJet project have announced that they are discontinuing their free hosting service with effect on 1 July 2009. The company will continue to focus on their Etherpad collaborative online word processor.
AppJet is a platform that allows developers to create server-side web-based applications in the browser. The company's founders included two ex-Google engineers and the service was launched as a public beta in December 2007. It offered:
free application hosting and storage
an online IDE
custom domain names
beginner tutorials, example libraries, and a support forum
Application development was achieved using a JavaScript framework implemented with virtual machine running Java, the Rhino JavaScript engine and Scala libraries. Client-side developers could leverage their knowledge of the language and develop server-side applications in a stable environment without any concerns about hosting, backups or bandwidth. An online IDE was also a new and radical idea that has recently been adopted by Mozilla for their Bespin project.
At the launch, Aaron Iba, one of the founders stated:
We were sick of all the hassle of setting up servers, configuring apache, installing MySQL and php and mod_whatever, just to get a simple web app online. So we largely did this [AppJet] for ourselves so we could whip up little apps faster. We also think it would be great if it were EASIER to write a web app than a desktop app. This would change things: if you're going to write a simple computer program, then instead of writing it on your desktop and not sharing it with anyone, you could make it a web app and other people can benefit.
The company's announcement on 1 June states that Etherpad was intended to be a technology showcase for Appjet, but it became more important than the platform itself and they received hundreds of requests for professional versions. The company decided to divert their resources and remove support for the AppJet hosting service.
The company is providing advice and files for developers who want to keep their AppJet applications. Unfortunately, hosting files elsewhere is likely to involve considerable effort and, in some cases, a dedicated or virtual private server.
Whilst the AppJet platform may not have been used by a significant number of developers, this news does not bode well for the future of coding in the cloud. How can business owners rely on bespoke online platforms when that service could be withdrawn at any time?
Have you written AppJet applications? How will this announcement affect you?