It's been a busy month for us at SitePoint delivering you a steady stream of great deals throughout December.
But because we know some of you may have missed a few, we're opening up ALL the deals over the next 24 hours !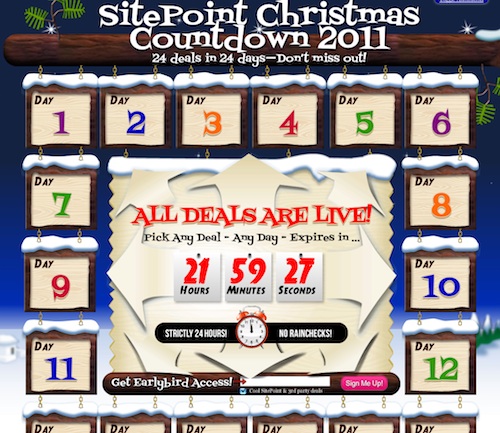 Now's your chance to grab the ones you had your eyes on.
All's that left to say is a BIG thank you for all your support. Happy holidays and warm wishes for 2012!
Mick is a digital sales architect with over 13 years experience on the web. He helps businesses, clients and start-ups - plan, action and measure their digital sales success. Including getting hands-on with Google AdWords, conversion rate optimization, retargeting and email marketing.