I periodically check out Google Labs to see if there are any interesting apps cooking.
Here are four of the newest apps being developed, tested and reviewed by Google. Take them on a test drive … do you think any of them have staying power?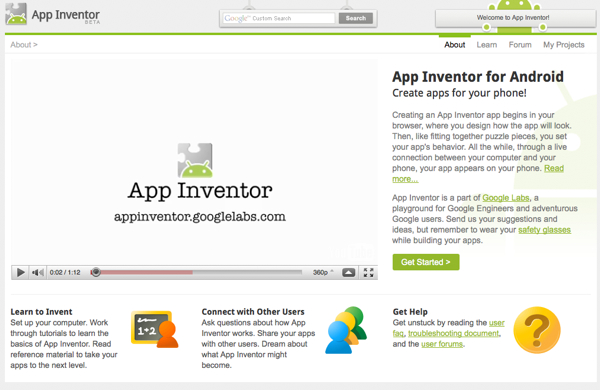 App Inventor lets non-developers build Android apps by visually designing applications with blocks to specify application logic. You can use App Inventor to build games, educations apps, and even apps to enhance communication. You can use the GPS-location sensor to build location aware apps, make your apps communicate by using the phone functionality, and integrate with the web to build mashup applications.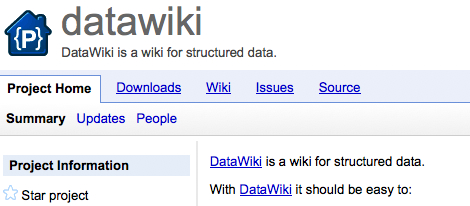 Google DataWiki is a tool for managing structured data. It extends the idea of a normal wiki to make it easy to create, edit, share and visualize structured data. Then, interlinks the data formats to make it more useful and relevant.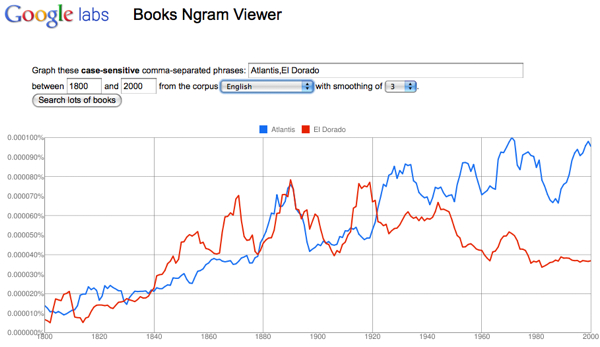 Based on Google Books' content database of over 10% of all books ever published, Google Books Ngram Viewer lets you see how often phrases have occurred in books over the years. You can graph the occurrence of phrases from 1400 through the present day right in your browser.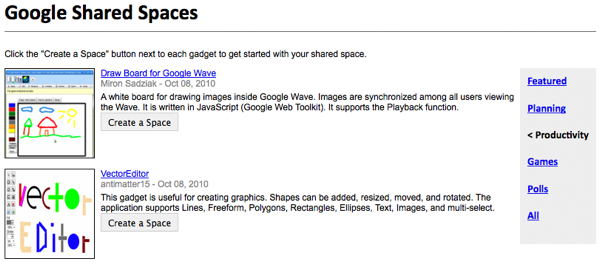 Google Shared Spaces allows you to create a space with a collaborative gadget and a chat box within it. The gadgets are based on the Wave technology, so there are already more than 50 gadgets across different categories, including productivity, collaboration and planning.
You can create a new space by going to the gallery and clicking on one of the featured gadgets. Spaces can easily be shared with a URL. You can also use Google Shared Spaces to create your own real-time, collaborative gadgets and spaces.
Note: This one was just released, so there are still some kinks accessing it consistently.
And More Testing in The Works…
In addition to the range of new apps percolating, Google also has some new functionality in the works for existing apps, including:
Gentle reminders
Automatically declining events
Event attachments
Smart rescheduler
Year view
Jump to date
World clock
Advanced IMAP controls
Authentication icon for verified senders
Canned responses
Custom date formats
Google Docs previews in mail
Google Maps previews in mail
Hide read labels
Inbox preview
Message translation
Quote selected text
Distance measurement tool
Shorten the Maps "Link" to be a more compact URL
Drag 'n' zoom
Rotatable maps
Smart zoom
Comment search
Insights for audience
Caption editor
HTML5 video
YouTube music discovery
Alyssa Gregory is a small business collaborator and the founder of the
Small Business Bonfire
, a social, educational and collaborative community for entrepreneurs.