Originally published at: http://www.sitepoint.com/podcast-promotion/
Podcasting is the next big thing.
We know you've heard that mantra more times than you want to admit. You get the point. But do you know why?
Why You Need To Create and Promote A Podcast
The podcasting business is booming. Three years ago, a few major media outlets, including the New York Times, dropped audio. They claimed a lack of audience interest; podcasting looked like a flash in the pan. Smaller outlets kept up their audio engagement, though, as did many former ham radio jockeys and bloggers. Their audience was small, devoted, and steadily grew… but apps were clunky, the listening options were limited, and most devices weren't podcast friendly.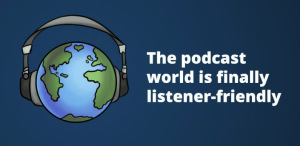 According to an article on Fast Company, interruptions can actually equal money for business, more advertising space, and yeah – less of an investment than video media. Podcast ads also convert surprisingly well. Best of all, The Washington Post reports that downloads passed the 1 billion mark in August 2014.
If you don't promote your content, no matter how revved you are to make some cash and an impact on the air, you never will. You've got to promote your content to make it visible. Regardless of how many people are ready to listen to you and craving your content, no one will know it exists if it's never promoted.
Luckily, I've got some tips to help you make your podcast a hit.
Using Podcasting Directories To Get More Listeners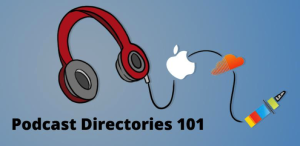 Having a podcast is a step in the right direction, but you also need to be heard. Existing isn't enough. How do you do that?
Getting featured in iTunes
Get featured in iTunes. This used to be much more effective, but it still can land you a lot of new listeners, is free, and has a lasting impact on your podcast. Nice little note for your podcasting resume: "Featured on iTunes" …yeah. You get my drift.
Check out these articles for tips on getting iTunes to love your podcast:
List your podcast in the top directories
Be someplace people can find you. List your podcast in the top directories. Make a list of top directories for your niche, too – some bloggers put together podcast roundups for specific areas. If you find one that matches your podcast, send them a link to your program and ask if they'd consider featuring you. Can't hurt!
Let's go over some of our favorite directories here:
There are hundreds of unique opportunities and strategies to promote your podcast, so don't limit yourself to what I'm mentioning here. Test everything, and if you come up with a new strategy, test it too! Check out this article on Basic Blog Tips for more info.
For a list of apps and other places you can have your podcast listed, checkout Podcast Places.
Continue reading this article on SitePoint