Originally published at: http://www.sitepoint.com/integrating-social-media-without-sacrificing-ux/

Although there's some correlation between an active social stream added on a website and improved search rankings, it's tough to tell whether the boost comes from added social media activity or whether the addition of social to the website actually affects SEO.
Even though it's tough to quantify its effect on search marketing, adding social media to your website for specific purposes delivers tangible value to your users: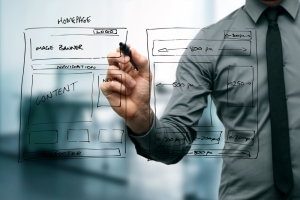 Event notifications
If you use your social media feeds to keep followers up-to-date about business related events, adding the stream to your website provides something helpful to your customers.
Frequent customer interactions
If your brand attracts a lot of positive user-generated content and customer interaction, showcasing your social feeds helps you position yourself as a customer-centric business.
B2B content curation
When you're operating B2B, you can provide value to your customers by sharing the latest industry news and trends on your website. Incorporating your social stream into your website makes this easy.
Recruiting talent
One of the most valuable uses of social media on your website can be recruitment. If you post job openings on social, then a social stream on your website can alert people who are researching your company to ways they can join your team.