Originally published at: http://www.sitepoint.com/an-introduction-to-the-genesis-framework/
It doesn't matter whether you've been using WordPress for years, or if you're just starting out. WordPress can be a complex content management system with a lot of options. These options include themes, plugins, products and services. It's very easy to get overwhelmed with everything. That's why it's important to find the best products to make your life easy. One way to do this is to use a trusted theme framework. One of the most popular theme frameworks is called the Genesis Framework by StudioPress.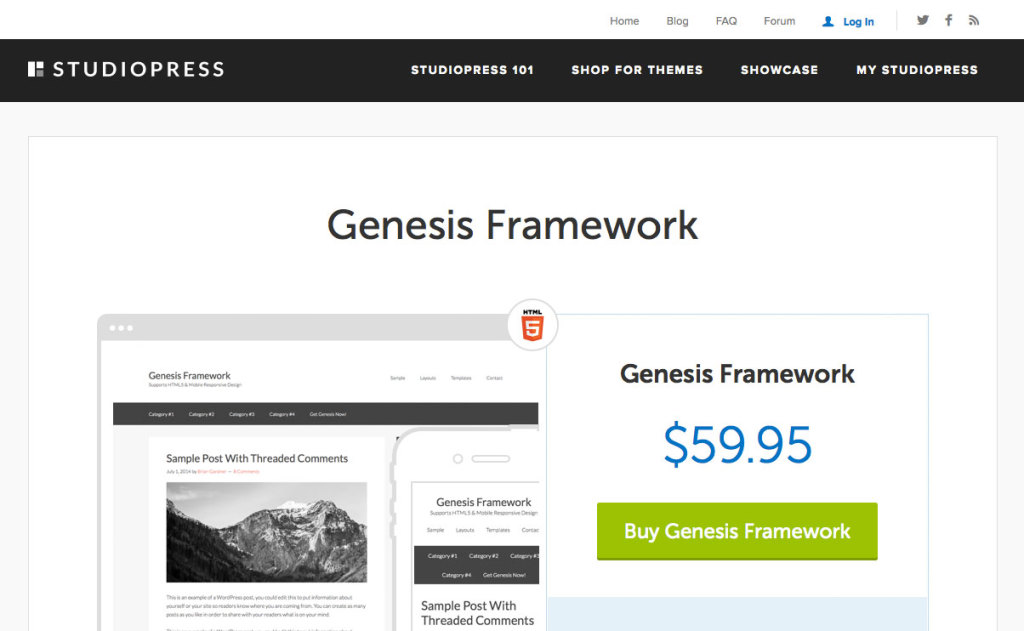 What is a Theme Framework?
You may have heard of WordPress themes, but you might not know what a theme framework is. A theme framework is a WordPress theme structure that is put in place to be built upon. Think of a theme framework like the framework of a vehicle. The only difference is, you can build on top of this framework to build any type of theme that you'd like.
Theme frameworks make it extremely easy to create the look and feel of any type of website you want.
Why Genesis?
Genesis is among the most popular WordPress theme frameworks, let's take a look at some of the main reasons why.
Continue reading this article on SitePoint