Get the Ultimate Web Development Beginner Bundle for Only $29
Get the Ultimate Web Development Beginner Bundle for Only $29
So you've dreamed of being a web dev, but don't know where to start? Well have we got good news for you? For 48 hours only you can get our ultimate beginner bundle in web development for just $29 (that's a saving of $435 BTW!)
What Are You Waiting For? Go Follow Your Dream!
Kickstart your front end web developer journey with our ultimate bundle. In it you'll get lifetime access to 7 of our best selling books and over 21 hours of video courses, so you can:
Learn to design beautiful and responsive websites
Level up your productivity with Bootstrap 4 and Sass
Learn JavaScript and in-demand frameworks from the ground up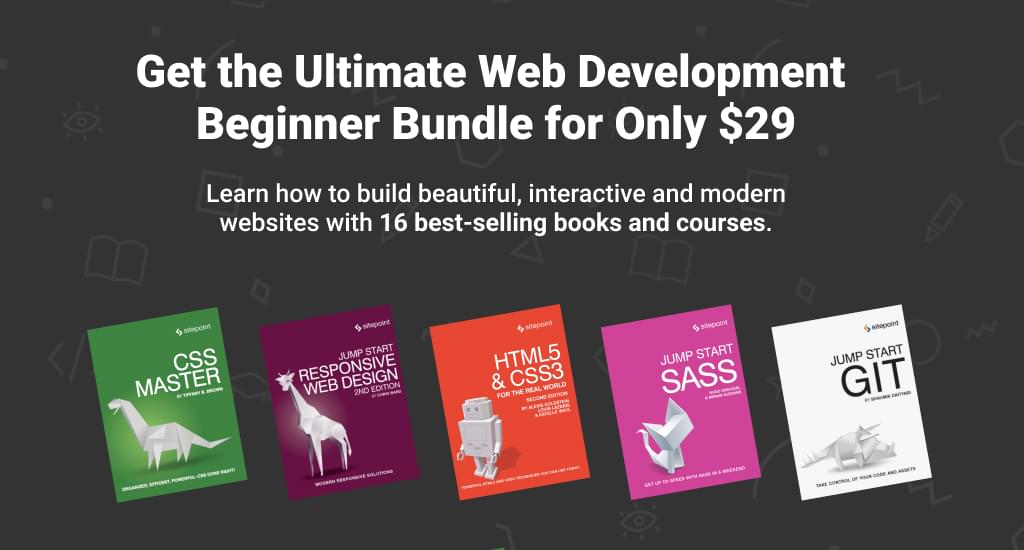 Have We Piqued Your Interest?
You can find out more or get yourself a great deal here. But you better hurry up, this $29 kickstart to your web development career only lasts 48 hours!