Originally published at: http://www.sitepoint.com/xml-rpc-for-wordpress-developers/

XML-RPC is a remote procedure call (one process calling the function of another process via a remote connection) protocol which uses XML to represent data and HTTP to make the calls. Although applications can explicitly provide their own REST APIs for RPC, a standard protocol can help security and provide many other benefits. For example, developers don't have to design a REST API architecture from scratch and also a single client can be used to make remote procedure calls to various server applications which support the standard protocol. Therefore, XML-RPC was introduced as a standard protocol for RPC.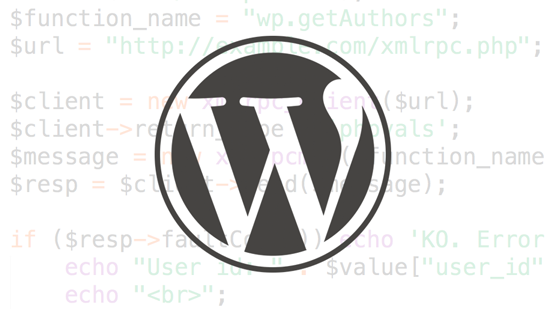 In this tutorial we'll look at the different core WordPress functions which can be executed remotely using XML-RPC. This can help us to build tools which can perform various operations on a WordPress installation. One of the greatest example this is the WordPress Mobile App.
Overview of an XML-RPC Protocol Request and Response
To make an XML-RPC request you need to wrap the remote function name and parameters in XML format and then send a POST request using HTTP.