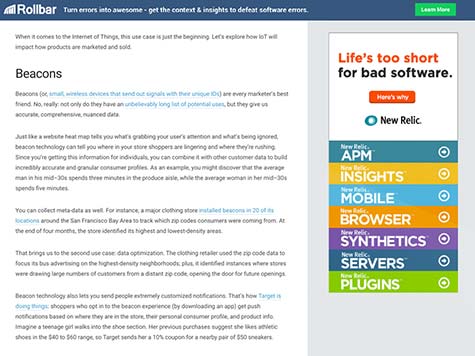 Accordion • Hello Bar
Stand out from the crowd. These units place your advertising message directly in the line of sight of professional web developers and designers. They remain visible as users consume SitePoint content, resulting in higher engagement and improved viewability.
150% higher CTR than standard display ads
Site served and un-blockable with proper tracking
Ideal for demand generation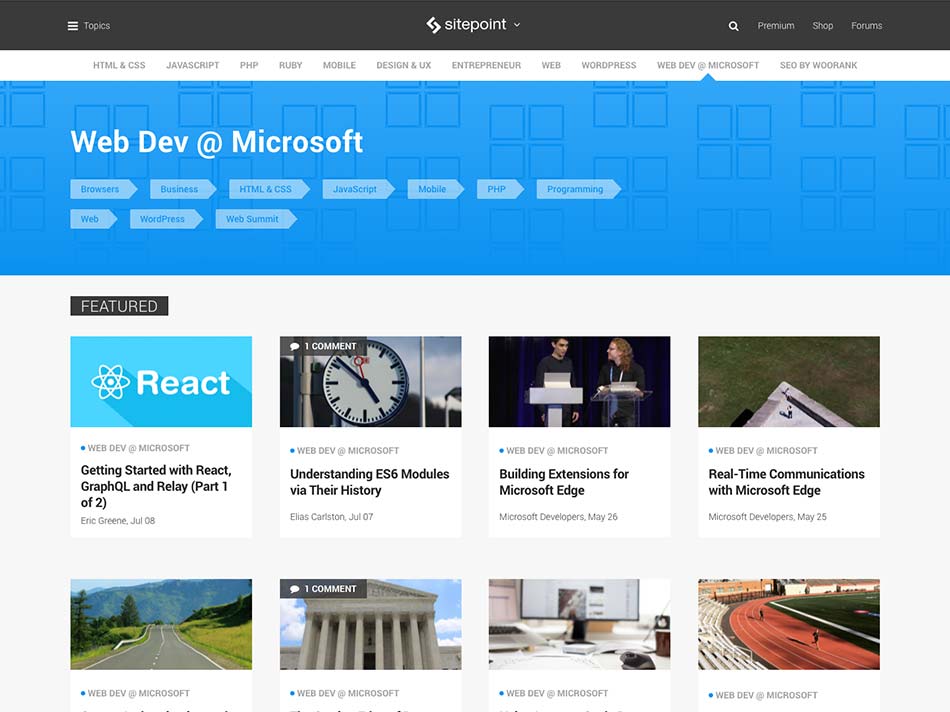 Articles • Videos • Channels • Dedicated Email
SitePoint's editorial team will produce custom content presented by your brand. Our editorial is crafted to seamlessly align your brand with relevant themes and practices to maximise exposure and engagement. All in a format that is native to SitePoint.com, and speaks to our receptive user base on a personal level.
One off or long term content production
Custom branded channels for additional exposure
Video tutorials/how tos that drive engagement and user activation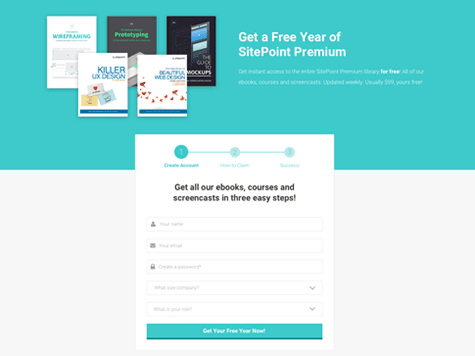 CPL • Emails
Enjoy direct response from the developer and design community through SitePoint.com's 1M email subscribers. Our opt in newsletters provide a powerful opportunity to reach a targeted, responsive and high-performing audience.
Nine channel specific newsletters within web development and design
Dedicated newsletter options to resonate with your audience and place focus on your offering
Custom lead generation landing pages to make the most of your campaigns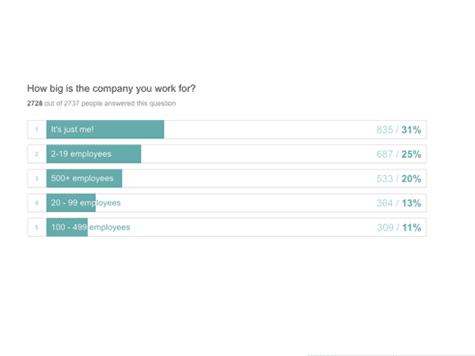 Conducting market research on your target audience? SitePoint.com surveys can provide you with timely and relevant market information on the latest developer and designer tools, practices and trends.
Gain insights into what motivates your target audience
Expand into new markets and product lines with confidence
Measure customer awareness within your industry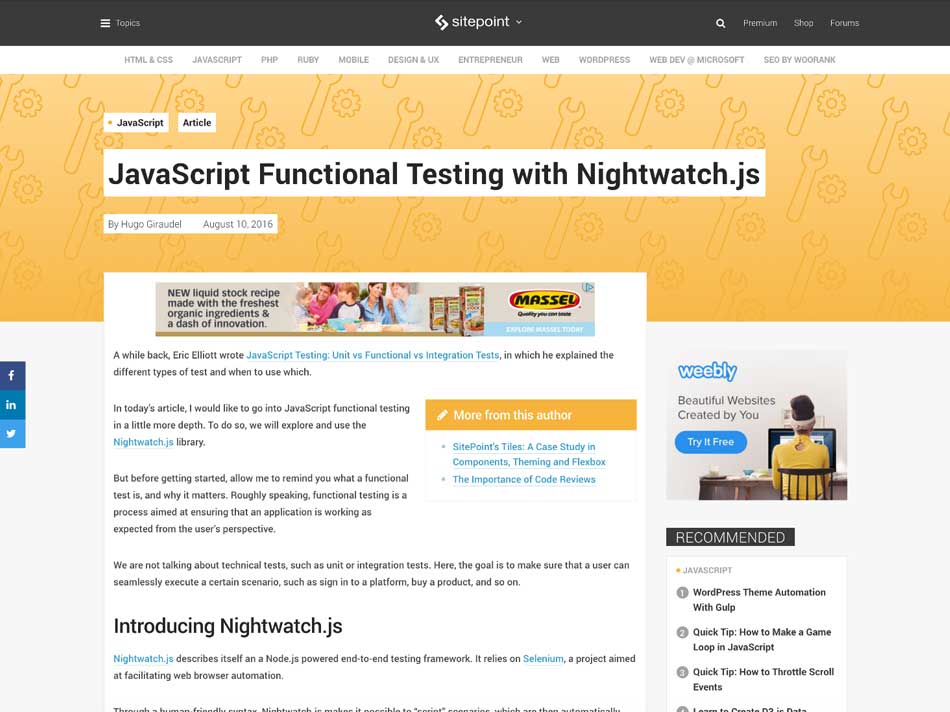 250x300 • 728x90 • +MORE
Skyrocket your brand awareness and receive a better response by advertising on a targeted or broad-reach run-of-site basis. SitePoint.com offers standard display in 300x250, 300x600, 728x90 & 160x600.
Channel, keyword, article targeting available
Sticky units as user scrolls page for increased viewability and engagement
Guaranteed viewability % options