Work for SitePoint
We could tell you that we have a friendly, relaxed office environment on the fringes of cosmopolitan Melbourne, or funky new offices in San Francisco, and that staff enjoy flexible working arrangements…
We could tout our status as one of the most dynamic and evolving online destinations in the world, and show you our shiny awards. And we could lure you with promises of a free gym membership, espresso machines, free fruit and fully stocked beer fridge (if you are into that sort of thing) and a variety of social events, which promise a procession of good times.
But while all those things are great, ultimately, they're not going to make your job here the most enjoyable you've had. What will? Well, I'm glad you asked.
Your Team
When you join our team, you'll work with some of the sharpest minds in the business, including Start-up King and BRW entrepreneur of the year 2012, Mark Harbottle, and entrepreneur and 2013 iAwards winner, Leni Mayo.
Best practices, quality, and relentless dedication to users are the tenets that underpin everything we do. You'll enjoy ample opportunity to focus on producing awesome projects, and innovating with a team of like-minded, passionate peers.
Our team is close-knit. We're always keen to learn from one another, share new ideas and cool stuff we've found, and create unique, highly successful solutions. And, as well as benefiting professionally from on-the-job training, we'll encourage your attendance at the occasional web-related conference (and support you to speak at them, if you're into that kind of thing).
Your Role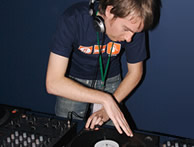 As a staff member, you'll enjoy the respect and support of your colleagues and the opportunity to have a direct impact on the business.
Whatever your role within the team, you'll have free rein to achieve your goals without the hassles of bureaucracy, workplace politics, or glass ceilings. And when you achieve those goals, we'll be happy to help you celebrate your success with a few bevvies.
Your Ethics
You won't have to suspend your ethics to work here. The stuff that's important to you is also important to us.
For instance, we encourage staff to seek alternatives to driving to work, and provide bike racks for the many who ride. We participate in recycling programs, purchase only green energy, and have established an Emission Reduction Project as a means to constantly monitor the business's environmental impact.
The Other Stuff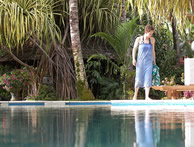 Yes, we do have a café-quality espresso machine, free gym membership for social club members, an outrageous number of social events, monthly lunchtime barbecue catch-ups with drinks on our balcony, and countless impromptu trips to the pub on a Friday afternoon to wind down. As well as providing a culture of professionalism and giving team members the chance to really excel, SitePoint offers all the goodies you'd expect from a company that cares about its staff's happiness.
Current Vacancies
There are currently no vacancies, but we're always keen to hear from good people. If you think you have something to add to our team, email jobs@sitepoint.com