Q: What separates the world's best web designers from the rest?
A: The pros appreciate that true design excellence can only be achieved with a great design process.
Our new book "The Web Designer's Roadmap" will help you consistently produce world-class web designs, time and time again. Before you jump into your next design, learn how the best of the best go about it – with insights and interviews from the likes of: Donald Norman, Daniel Burka, Shaun Inman, and a host of others design pros.
Join author Giovanni DiFeterici, as he walks you through the concept for the book, and what you'll likely glean from it.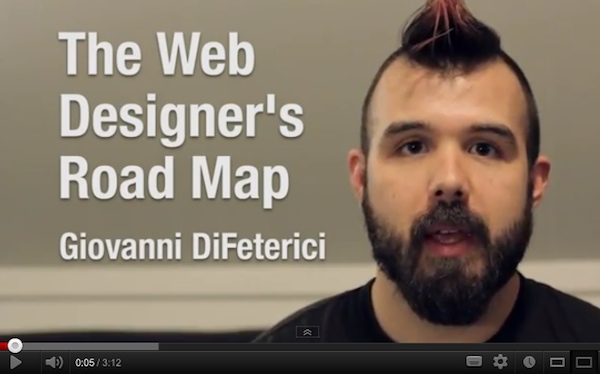 As usual, we have a great launch special: