WDS07 Bonus Feature: Andy Clarke & Cameron Adams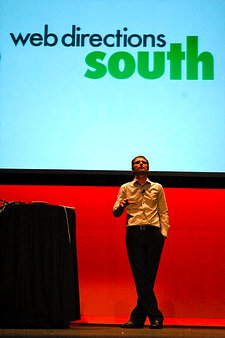 At Web Directions South 2007 in Sydney yesterday, I caught up with SitePoint author Cameron Adams (themaninblue.com) and renowned designer Andy Clarke (stuffandnonsense.co.uk), both of whom spoke at the conference.
Andy spoke about comic book design and layout (summary by Matt Magain), and some of the lessons it can teach us about web design. I asked Andy about comic book typography.
Cameron Adams

"Does that also mean you're advocating more use of Comic Sans, Andy?"

Andy Clarke

"Comic Sans is one of my absolute favorite fonts, and expect it to crop up in several projects."

Cameron Adams

"You heard it here first."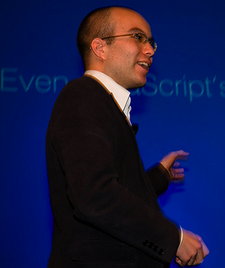 Cameron spoke about the wide range of user interface possibilities that are now available to designers thanks to maturing JavaScript libraries, and using them to provide truly customizable user experiences.
Listen to the interview (17'11, 7.9MB MP3)
Read the transcript
Tags: wds07