Join Us and Win The Smashing Book #2
Having received my copy of The Smashing Book #2 I thought I'd share a few thoughts in form of a review. Also, see below for info on how to be in the draw to win one of five copies of the book!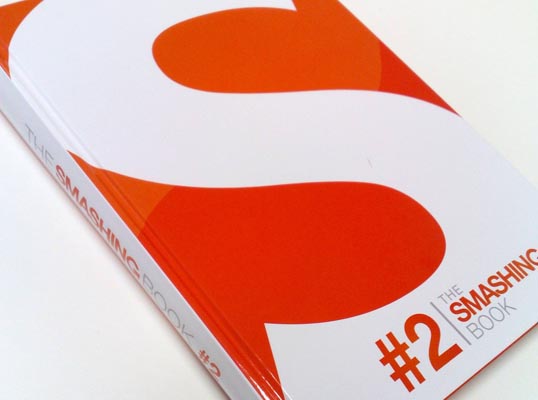 Summary
The Smashing Book #2 is the most recent addition to my bookshelf, and shares the space with a number of my most valued works (The Elements of Typographic Style, Arabic Typography, Don't Make Me Think, The Design of Everyday Things, O'Reilly's massive Fonts & Encodings, The Zen of CSS Design — to list a few). Does Smashing Magazine's latest book stand up with the rest of them? Verdict: not quite, but it has a different purpose and use.
Getting into the Details
Product/Book Design
A Good, Solid Cover
While I don't own a copy of the first book which I remember featuring a paperback cover, I'm happy to see The Smashing Book #2 bound with a solid hardcover. Paperback books are of course fine, but the hardcover nicely allows me to open the book and lay it flat for reference without forcibly keeping it from closing or pages from turning back over onto themselves.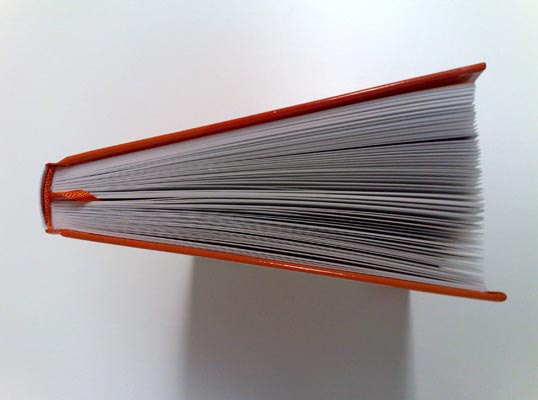 Added 'Inbuilt' Bookmark
The book also sports a handy bright-orange brand colored bookmarking ribbon allowing you to note your position or keep a page or chapter handy for quick referencing.
The Paper
I immediately noticed upon opening after turning past the orange and textured orange inside blank leaf that the body paper choice had a polished gloss finish, reminding me somewhat of cheap magazine copy—this was of an instinctual connection and reaction—but then realised the book held a large range of full-color screenshots and illustrations, explaining the choice of paper finish. Although I'm a fan of rich, textured and non-glossy papers, when printing with full-color images gloss finishes are good way to go.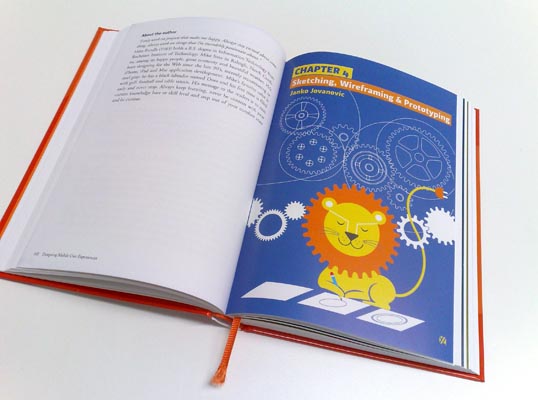 On the note of the opening leaflets, following the title page is a double-page ASCII art feature of names from the Smashing community. Personally, a really nice touch to the book.
The Typography
The body is set in the garalde Adobe Garamond Pro set quite loosely and at a fairly large size. (I would probably have opted for something less humanist or old-style; Scala or Quadraat?, or a recent work by one of the many brilliant foundries?) I have only two more critiques regarding the typography. Firstly, the body is surrounded by fairly limited margins, particularly the inside margins; I like to see the page and its body hugged by ample margins—enough for the thumb to rest in. Finally, I noted there were a number of little things that could have received some typographic attention, for example the setting of abbreviations and acronyms, which stick out blatantly in full-capitals, and could have been better set in small-capitals. Ultimately however The Smashing Book it remains quite readable.
Pretty Illustrations
The book features beautiful full-color illustrations, marking notably the start of every new chapter. The work is by Yiying Lu, the designer behind the infamous Twitter "Fail Whale".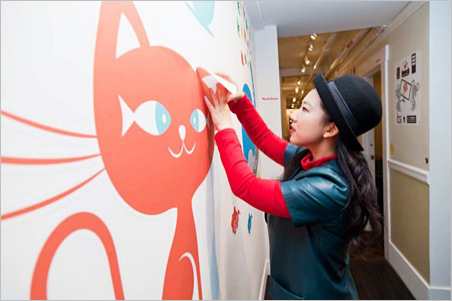 Contents
So it's readable and visually enticing, but does the content stand up? Answer: yes. The book covers a staple range of design topics; here's the chapter rundown:
The Principles of Great Graphic Design, by Matt Ward and Alexander Charchar
Visible vs. Invisible Design, by Francisco Inchauste
Designing Mobile User Experiences, by Mike Rundle
Sketching, Wireframing and Prototyping, by Janko Jovanovic
Red Flags in Web Development, by Christian Heilmann
The Future of Web Typography, by Vivien Anayian
Game Design Techniques Applied to UX Design, by Christoph Kolb
When They Click: Psychology of Web Design, by Susan Weinschenk
Design Patterns on E-Commerce Websites (A Study), by Steven Bradley
How to Make a Book (Like This One), by The Smashing Magazine Team
The Introduction Chapter & "Timeless Design"
Topics although arranged ad hoc in the book and don't necessarily flow logically. As noted I don't own a copy of the first book, but as I understand it #1 focused particularly on coding and layout techniques, whilst #2 is more solidly grounded in design and user experience theory. This is fine of course, but means the book needs a good opening introduction and bind things together a bit, which it does quite well.
I particularly liked the call for "timeless thinking", a self-critical assessment of the design and the design process to ensure the end result doesn't exploit the current range of trends to satisfy the client in the now but rather ticks all the boxes while retaining an accessible and inviting quality next year, five years from now, or even in the far off future. (See "Timeless Thinking, page 19.)
The Typography Chapter
Yes, I admit, the first chapter I looked at—Vivien Anayian's chapter provides a pragmatic look at the current state of web typography. Her writing includes a good selection of conversations and quotes from many of the pioneers and recognised leaders of the field, and will bring you up to date with the happenings of typography on the web (@font-face, WOFF, hosting and licensing services, open source type design, advanced OpenType features, CSS3, and so on). The chapter deserves two thumbs up.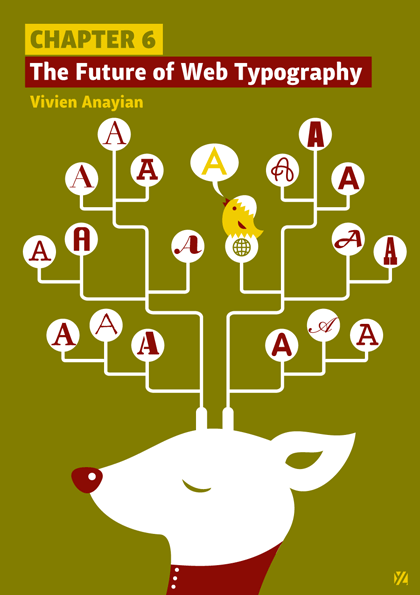 I'm currently on chapter eight, with Susan Weinshenk's look at the psychology of web design and user behaviour.
Bonus (Free) eBook
I should note there is also a bonus PDF ebook featuring four additional chapters that were originally scheduled for inclusion but due to the unforeseen size of the book as it published, they were omitted, and are provided freely as bonus material. You can grab the DRM-free PDF, priced at $0 by registering yourself with the Smashing Shop to download your copy.
The bonus ebook contains these chapters:
Plagues in Web Design Business & How To Deal With Them, by Speider Schneider
Web Design Community: Where Are We Going?, by Paul Scrivens
The Ultimate Web Design Questionnaire And Checklist, by Kat Neville
Interviews: Expert Tips From Renowned Designers, by Steven Snell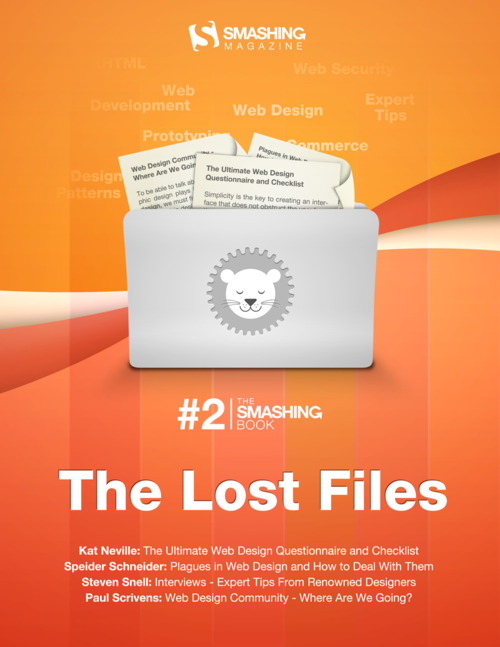 As for the full book, it's available exclusively through the Smashing store, and is priced at USD $29.90.
Final Assessment
With a good broad spread of design topics and many useful tips and best practices the book is certainly worth a look at. It doesn't compare to the exemplary leaders from the design fields, but I think it was never intended to; the Smashing Book #2 is solid, pretty and well-rounded book on various design aspects as applied to the web and serves as a great introductory gateway and reference to where we are at currently. If you're serious about web design, it's a great springboard.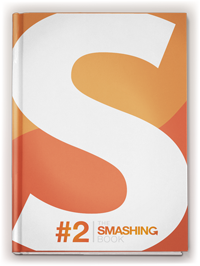 5 Copies to Win!
We're proud to be giving out five copies of The Smashing Book #2. To be in the draw to win, subscribe to SitePoint's premium design newsletter: Design View.
We'll announce the winners of the five copies in the next edition of Design View (Wednesday 6th, first week of April), so be sure to be subscribed to be in the draw to win your copy.