The Heavy Metal Band Site
I recently watched the movie Anvil – The Story Of Anvil, which is undoubtedly one of the most feel good films I've seen in years. I should admit at this point that I have no interest whatsoever in Heavy Metal but I was intrigued enough by the movie to go and have a look at some of the "greats" that feature in the documentary and thus a blog post was born.
I'm usually not interested in slagging off websites but for such huge money making machines, many of the monsters of rock have pretty ugly and dated looking sites.
The general theme and design of many of these sites is a dark pattern or black background, barely legible text with red text links being popular and rectangular images. The homepages tended to have a vast amount of information crammed onto them in small boxes with very little white space. Many of the sites had a distinctly early noughties feel to them. While it's important to design for your target audience, and I certainly wasn't expecting pink or floral backgrounds, it would be really nice to see some interesting use of photography combined with good typography on these old-school metal sites.
In The Could Do Better Category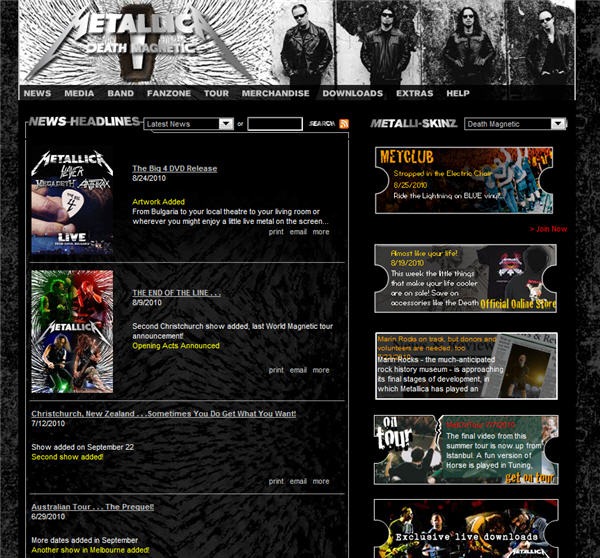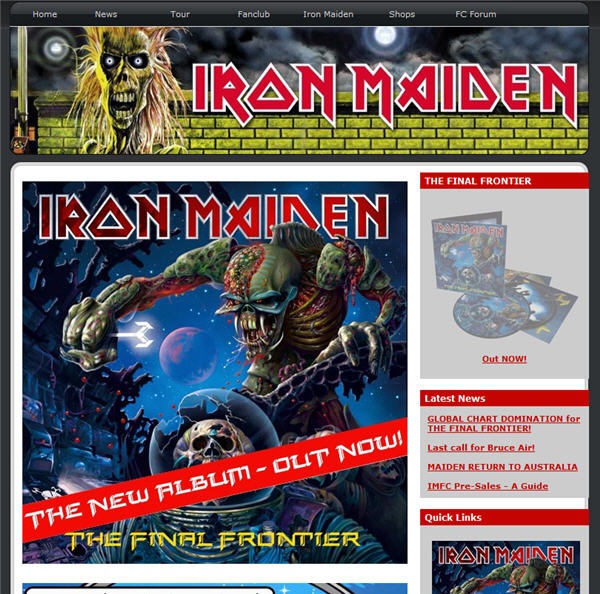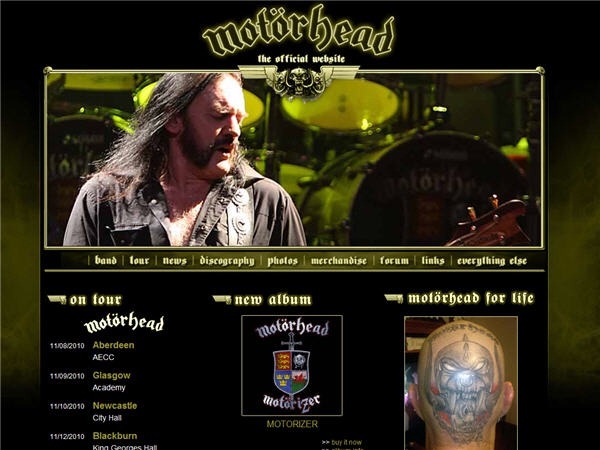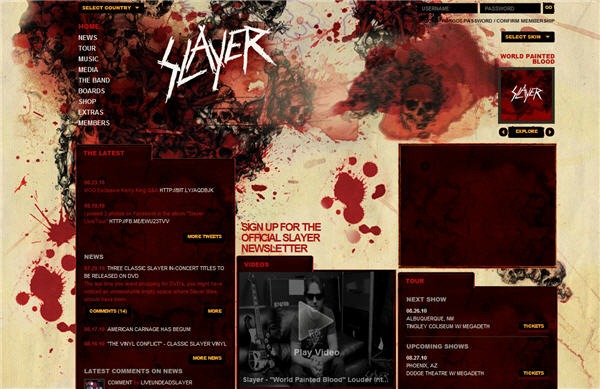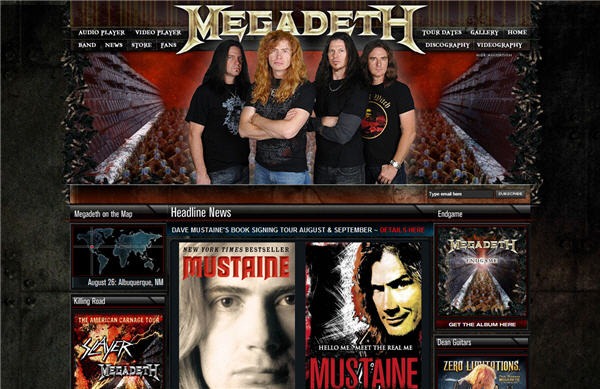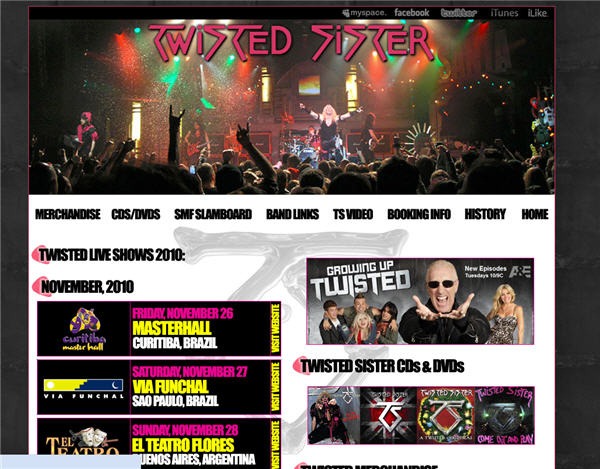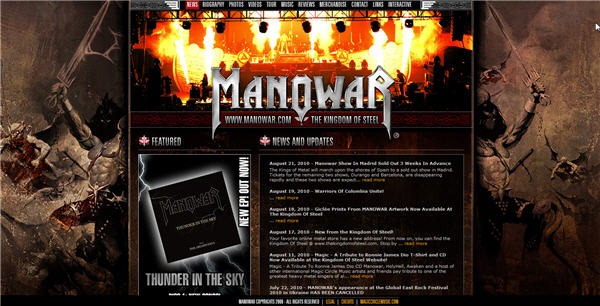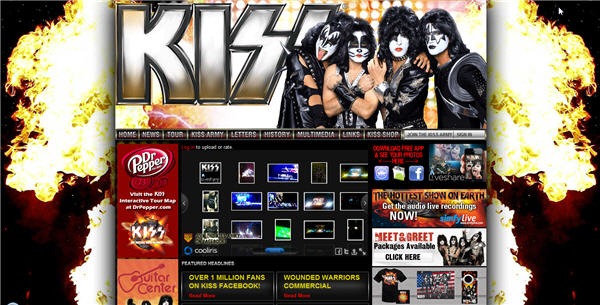 Overall, from a design point of view I found most of these sites to be uninspired and in some cases downright messy. These are very wealthy bands and musicians and I think it's time they threw a few more dollars in the direction of their websites.
Breaking The Metal Mold (a little bit)
On the positive side, there were a few sites that broke away from the boxy, black information overload approach as seen in the sites above, these included: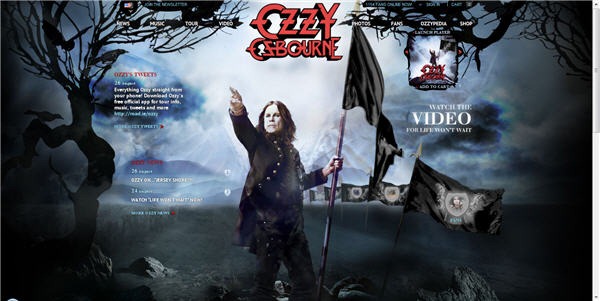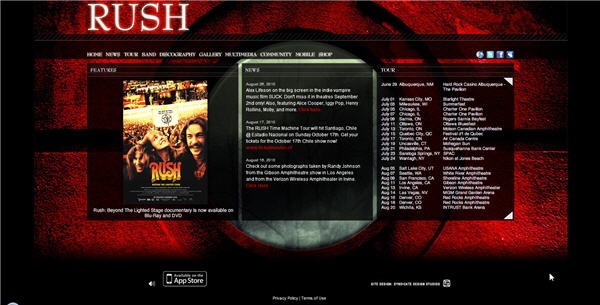 Music aside, what do you think of these heavy metal band sites? Have you seen any sites from this music genre that you really liked?