The GeekGames are coming!
…are you ready?
Kicking off this Monday, the 30th of July, we'll be putting your speed, accuracy and agility to the test in the GeekGames!
Enter the running, and you could pick up one of ten hefty prizes – for our top nine finalists, an Amazon Kindle Touch. If you take gold, you'll bring home a 13.3″ Apple MacBook Air, plus a 16GB iPad 3!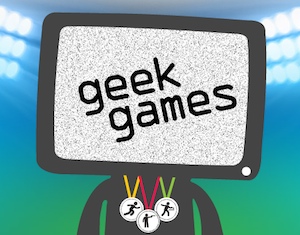 What's more, we're planning two weeks of fantastic deals, including savings of up to 80%, plus SitePoint product giveaways! There'll be new competitors signing-up throughout the games, so make sure you keeping coming back to defend your position and grab our daily deals while you're at it.
Our sponsor for the GeekGames, New Relic, are also offering a free Data Nerd shirt for anyone who tries New Relic throughout the event! Monitor apps, real users and servers with the industry standard SaaS tool. Nerds unite!