Surprising: Web Shows Growing US Interest in Football (Soccer)
By Josh Catone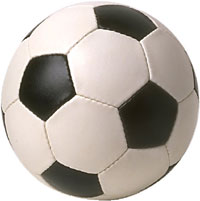 I've been a member of SitePoint's forums since 2003, so I've witnessed first hand the large number of football (soccer) fans around here, and how heated things can get during the World Cup or UEFA tournaments. What I didn't realize, was how many of those fans might be from the US.
Football in the US is a second class citizen in the sporting world. Dominated by our national devotion to US-style football (which is really nothing like what we call soccer), baseball, basketball, and even golf and hockey. But that could be changing. Possibly due to the effect of David Beckham, one of Europe's biggest footy stars of the past decade, crossing the pond to play for the LA Galaxy in America's professional MLS league, the type of football actually played with your feet has started to catch on here.
In June of this year, both Compete and comScore report about 500,000 worldwide visitors went to the MLS web site. That's a far cry the 10.5 million who visited the Major League Baseball site in the same period, but it indicates that the league's popularity has at least held steady since the debut of "Bex" last summer.
What's even more encouraging for football stateside, is the interest that US fans showed in June's UEFA Euro 2008 tournament. According to comScore, even though more than 50% of the traffic to UEFA.com came from Europe, the US sent the site the third largest number of visitors (just over a million) of any single country, behind only Germany (1.89 million uniques) and England (1.38 million).
And interest is apparently growing in the US, as well. Month-over-month, US visits to UEFA's web site grew 277% for the Euro 2008 tournament — more growth than in any other country. "This highlights the increasing popularity of the sport in the U.S.," writes comScore analyst James Gavin. "If the sky was crying when Bex left the U.K., it is certainly looking rosier over U.S. soccer fields these days…"
Josh Catone joined Mashable in May 2009 and is Executive Director of Editorial Projects. Before joining Mashable, Josh was the Lead Writer at ReadWriteWeb, the Lead Blogger at SitePoint, and the Community Evangelist at DandyID.