Over the last month I've run a few spontaneous caption competitions on our Facebook page. Some of the responses have been hilarious so I'm going to widen the audience and see what comes out of it.
I imagine this process will be an evolving one, but for now let's keep it simple. Post your caption idea in the comments section and I'll pick a couple of winners at my discretion. (Tip: I have an inappropriate sense of humour.) I'll run this over the weekend and pick a winner early next week (it's currently Friday afternoon here in NZ).
Here is this week's photo: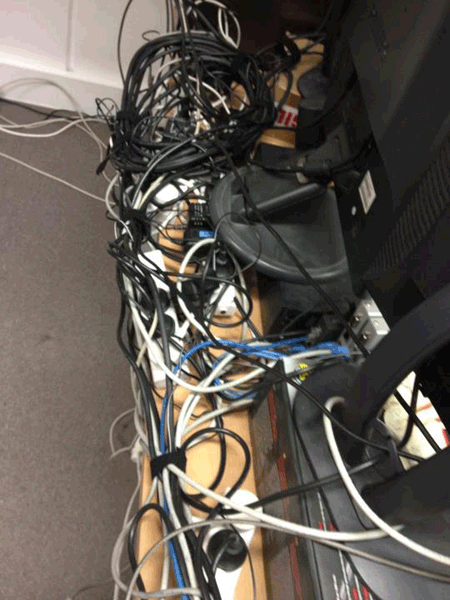 The winning entries from Facebook were "Ok, do you see a black cable? Just plug it in to the back of the monitor" and "My other computer is a laptop". You can see the rest of the entries here. The best two entries (in my opinion) will win themselves digital copies of PHP Master: Write Cutting Edge Code.