We Live-Streamed the Microsoft Edge Web Summit!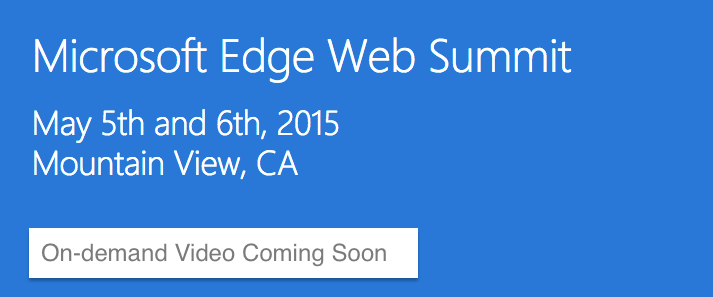 We're partnering with Microsoft and bringing you a live-stream and on-demand videos of their two-day Edge Web Summit. Attend the sold-out event wherever you are!
View the full schedule on the Edge Web Summit site.
Sign up here to receive a reminder of the event.