Meet the jQuery Bug Triage Team
Free JavaScript Book!
Write powerful, clean and maintainable JavaScript.

RRP $11.95
We have some good news for you jQuery developers! The jQuery Bug fixing team are performing very well and thier stats have been very impressive!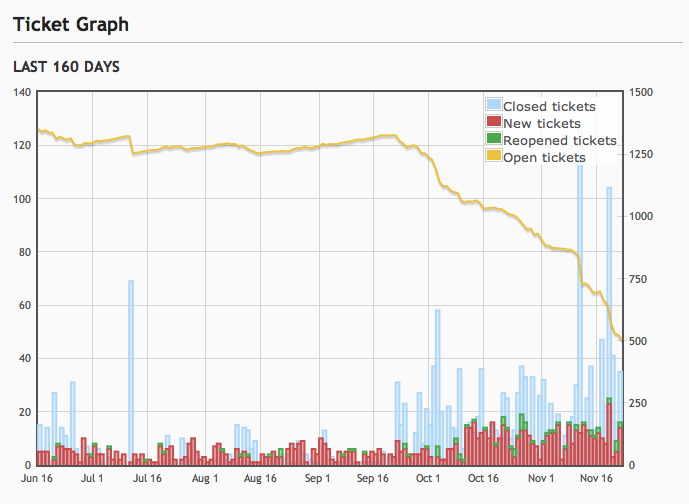 An article on the jQuery.com blog
Over the past 60 days, the bug triage team has taken an unwieldy hairy mess of tickets and addressed every single one of them.
Yes that's right; as it stands, there are zero unreviewed tickets in the jQuery issue tracker. The last one to be closed was a rather malodorous bug.
The jQuery Bug Triage team are a group of jQuery core and community members who actively assist in narrowing down and patching bugs submitted on the jQuery bug tracker. Between them this team have a number of years worth of experience in debugging and fixing both JavaScript and jQuery issues. When you submit a bug, feature request or enhancement request to the project, they're the team that looks at your tickets.
The team members are:
We all owe these guys a good amount of thanks. They've done a tremendous amount of work to benefit jQuery.
Sam Deering has 15+ years of programming and website development experience. He was a website consultant at Console, ABC News, Flight Centre, Sapient Nitro, and the QLD Government and runs a tech blog with over 1 million views per month. Currently, Sam is the Founder of Crypto News, Australia.
New books out now!
Learn valuable skills with a practical introduction to Python programming!
---
Give yourself more options and write higher quality CSS with CSS Optimization Basics.