Marketplace Madness: Two Categories Now FREE!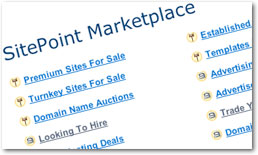 We've just started a 60 day trial period with offering two of our categories completely free of charge. The Trade Your Services and Want to Buy categories can now be listed in at no cost, except for any optional upgrades you may choose to apply.
The limitation is that listings placed in these categories will only be visible on the front page if the "Listing featured on front page" upgrade is applied. Listings will always be displayed within the category page as usual.
Enjoy the freebies!