Best of jsperf (2000-2013) – Part 2/3
Free JavaScript Book!
Write powerful, clean and maintainable JavaScript.

RRP $11.95
Part 2 of the jsperf best of. Enjoy!
JavaScript/jQuery Loop Speed Tests
These test compare ways of looping in JavaScript and jQuery.
Comparison of loops using raw, underscore and interator patterns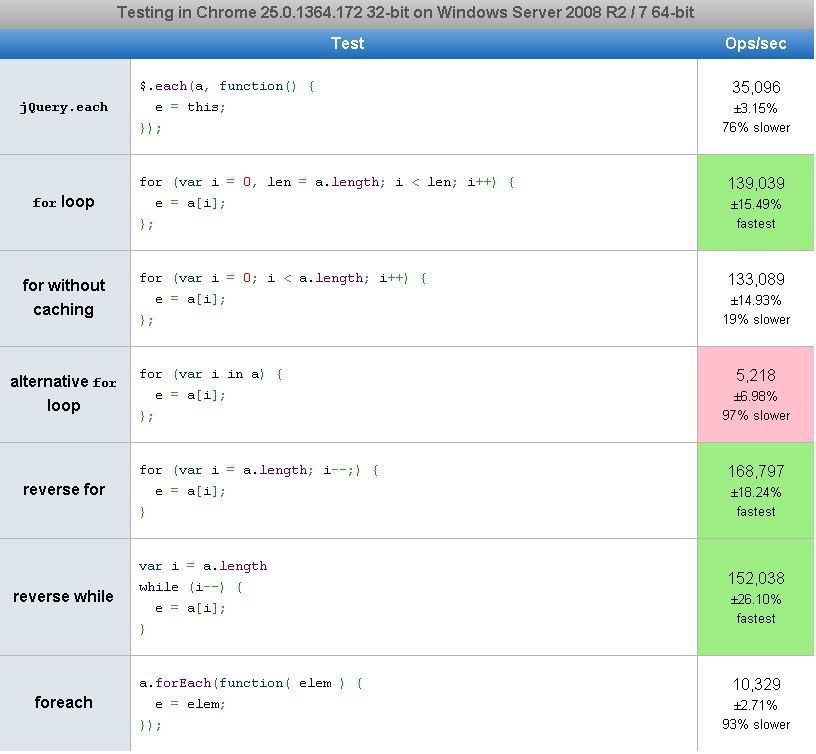 jQuery.each vs. for loop
Also see: SPEED QUESTION JQUERY.EACH VS. FOR LOOP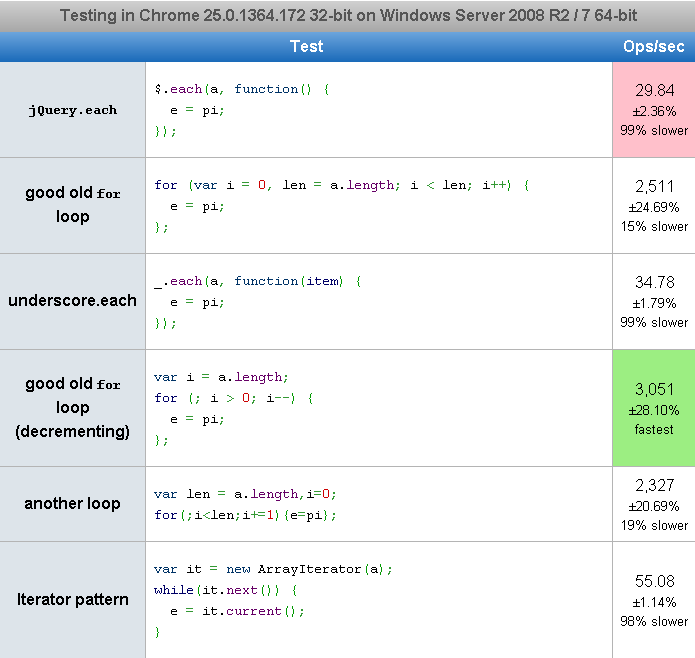 jQuery Ajax Speed Tests
jQuery .live() vs .delegate() vs .on() vs bind()
See post jQuery .on() vs .live() if your unsure what the difference is.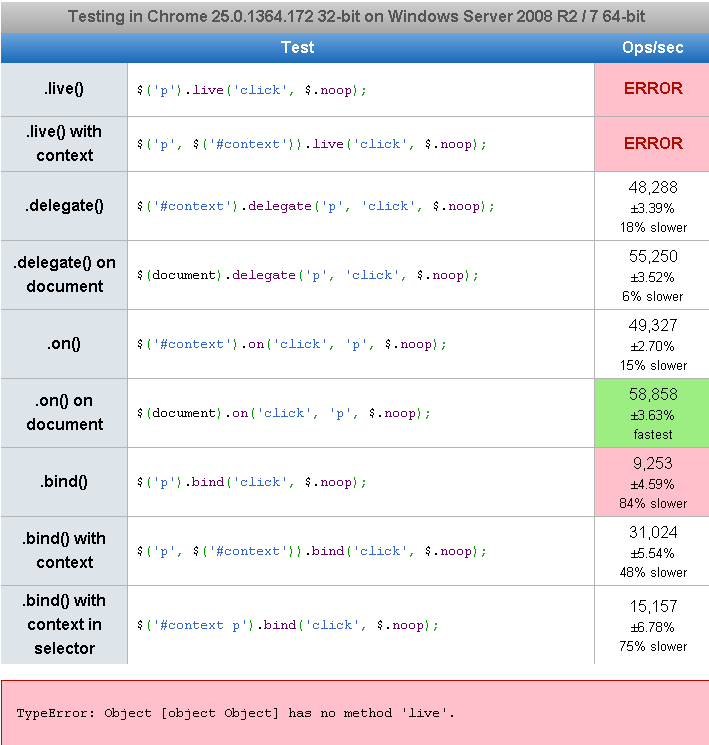 $(document).on() vs $("body").on()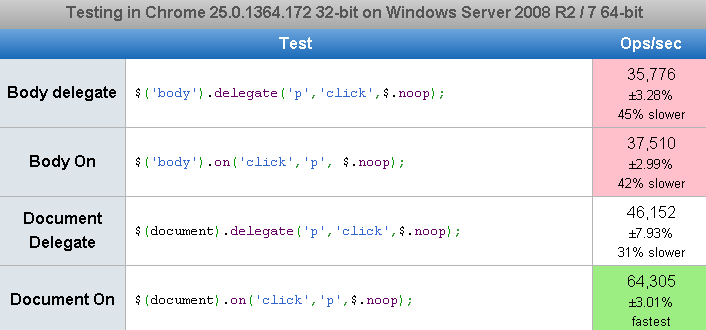 JSON vs JSONP
See post jQuery AJAX Demos if you want to see some action.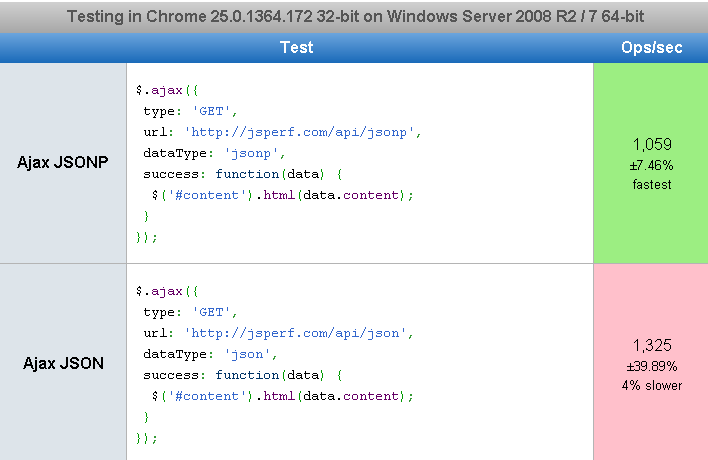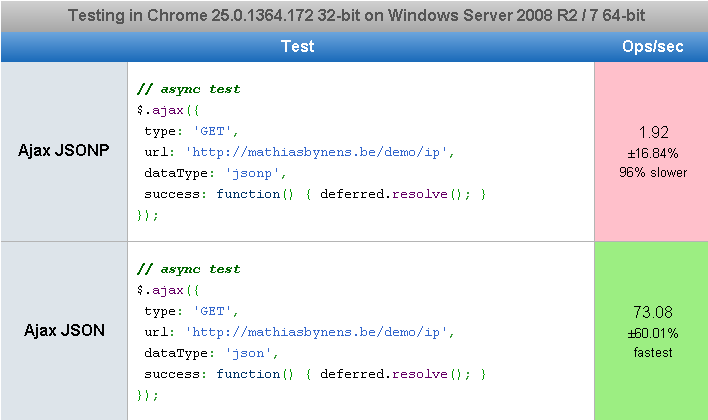 jQuery Animation/CSS Speed Tests
$.css VS $.animate VS $.width
Using $.css() is fastest.


JavaScript Templating Speed Tests
JavaScript template language shootoff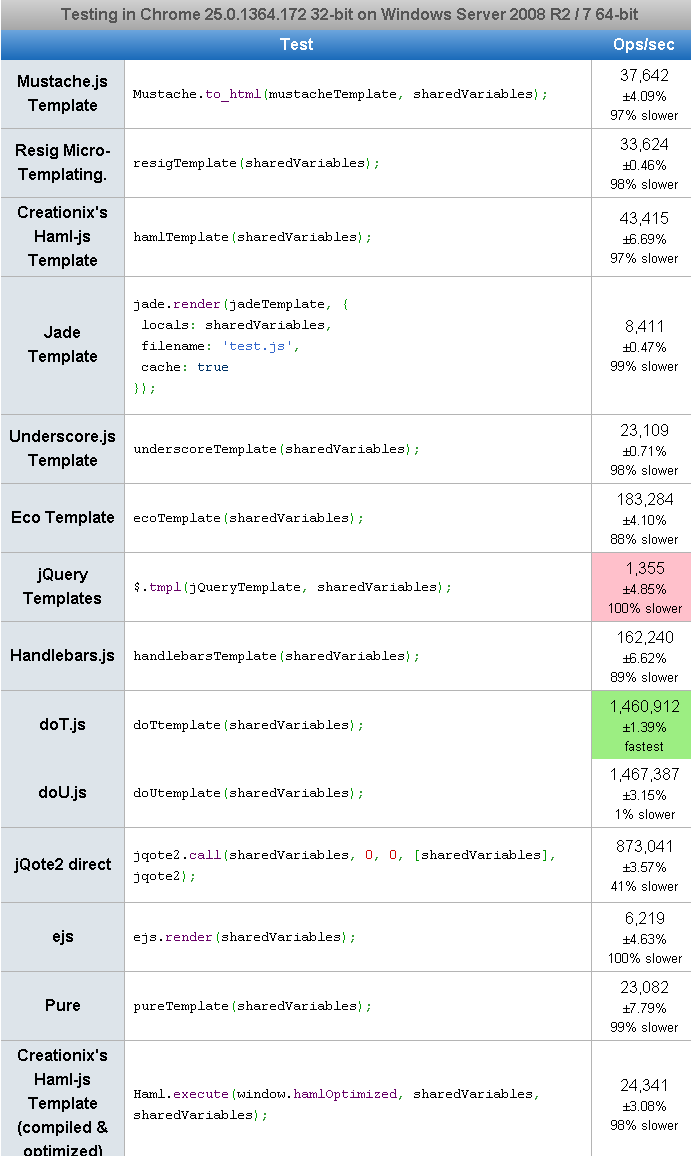 Sam Deering has 15+ years of programming and website development experience. He was a website consultant at Console, ABC News, Flight Centre, Sapient Nitro, and the QLD Government and runs a tech blog with over 1 million views per month. Currently, Sam is the Founder of Crypto News, Australia.
New books out now!
Learn valuable skills with a practical introduction to Python programming!
---
Give yourself more options and write higher quality CSS with CSS Optimization Basics.