← View all jobs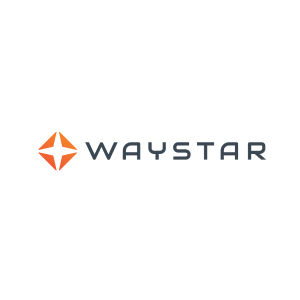 Site Reliability Engineer
Waystar modernizes the healthcare revenue cycle through innovative, cloud-based technology. We provide the highest-rated client experience to more than 450,000 providers, 22,000 healthcare organizations and 750 health systems and hospitals around the country. Together, our technology, data and client support streamline workflows and improve financials for our clients, so that they can focus on their patients. We are deeply committed to living out our organizational values: honesty; passion; curiosity; fanatical focus; best work, always; making it happen; and joyful, optimistic and fun.
What is the purpose of this position?
We are searching for an experienced, brilliant, driven Site Reliability Engineer to work with Waystar's software solution. Site Reliability Engineer is an engineer discipline that combines software and systems engineering to run and support large-scale, massive distributed, fault-tolerant systems. The Engineer will be responsible for gathering the technical requirements for Waystar's software support and monitoring the reporting and analysis configuration for each client set-up. The role will also continue to support project teams with analysis and system updates. In this position the Engineer must approach problem-solving challenges independently, enjoy working in a team environment, have a strong attention to detail, and a passion for healthcare technology.
Responsibility:
Write, test and deliver software to improve the availability, scalability, latency, and efficiency of Waystar's software solutions.
Automate and solve complex business issues via T-SQL and MS Business Intelligence
Oversee all ETL troubleshooting
Create and optimize SSIS packages
Conduct periodic monitoring and/or on call duties.
Ability to execute and prioritize many tasks, and resolve issues and resource conflicts
Requirements:
3+ years' experience analyzing and troubleshooting large-scale distributed systems.
3+ years' experience with enterprise-level database T-SQL development for data querying and script development
3+ years' experience in one or more of the following: C#, Java, PERL, Python, Java script, XML
Knowledge of SSIS and/or ETL are preferred
Strong understanding of relational database structures, with a proven ability to learn the structure of a relational database
Must be a quick learner who excels in a rapidly changing environment
Excellent written and verbal communication skills
Detail-oriented and self-motivated
Apply for this position