← View all jobs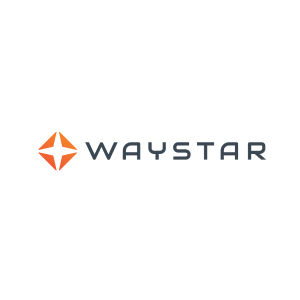 Implementation Engineer
Waystar modernizes the healthcare revenue cycle through innovative, cloud-based technology. We provide the highest-rated client experience to more than 450,000 providers, 22,000 healthcare organizations and 750 health systems and hospitals around the country. Together, our technology, data and client support streamline workflows and improve financials for our clients, so that they can focus on their patients. We are deeply committed to living out our organizational values: honesty; passion; curiosity; fanatical focus; best work, always; making it happen; and joyful, optimistic and fun.
What is the purpose of this role?
Waystar is looking for an enthusiastic, results-driven engineer with a passion for technology and data analytics. As a member of our fun, dynamic Implementation Engineering team, your primary focus is on delivering high-quality technology implementations for Waystar's healthcare customers. An ideal candidate for this position enjoys working in a fast-paced team environment, can approach problem-solving challenges independently, has a strong attention to detail, and a desire to help build a company of action-oriented innovators.
Responsibilities:
Direct ownership of the technical implementation for new clients
Collaborate with internal project managers to understand project scope and timelines, pinpoint areas of risk, and define the technical requirements for achieving project goals
Work directly with clients to drive the data acquisition process and resolve data integrity issues as needed
Design, create, and execute ETL processes using SSIS for loading data into Waystar's system
Perform extensive data validation/QA analysis within large datasets using T-SQL
Build product configurations for business rules, workflow, and data mapping using internal tools
Assist in pre-go-live user acceptance testing (UAT) efforts by helping test, and responding quickly to issues that arise as a result of testing
Identify, design, and implement internal process improvements, such as automating manual processes that minimize errors and promote scalability
Help update and improve the Waystar technology implementation methodology as a whole, and contribute to Waystar's organizational objectives
Minimum Qualifications:
Bachelor's or Master's degree in CS, MIS, Business or a related field
3+ years of experience in an implementation, technology support, or technical consulting role
Experience working with the Microsoft BI stack (SSMS, SSIS, and SSAS)
Proficient in using T-SQL for data querying, analysis, and script development
Experienced in data integration and establishing ETL processes
Strong understanding of relational database structures
Ability to work on multiple projects at once, prioritize and execute a large number of tasks, and resolve issues quickly
Exceptional written and verbal communication skills
Exceptional analytical skills and demonstrable problem-solving and troubleshooting abilities
Keen attention to detail, self-motivated, and solution-oriented
Ability to work autonomously, but also within a team environment
Strong interpersonal skills and an outgoing, positive attitude
Preferred Qualifications:
Experienced in the analysis of healthcare billing and clinical coding data, including patient demographics, charges, payments, claims, diagnosis and procedure codes, as well as the charge description master
General understanding of healthcare revenue cycle management (RCM)
Experience working with patient accounting systems offered by leading vendors such as Epic, McKesson, Siemens, Meditech, Cerner, or GE Healthcare
Solid understanding of workflow systems and their application to customer business process improvement
Apply for this position