← View all jobs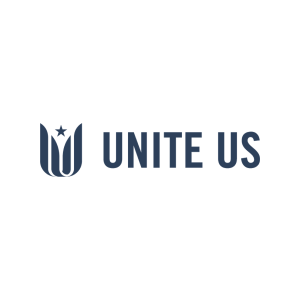 Data Architect
Unite Us
New York, Raleigh, NC or remote
Who we are
Unite Us is reinventing the delivery of health and human services. We connect service providers on a common platform, enabling scalable, accountable and measurable delivery of wraparound care. Our technology provides the collaborative infrastructure for these communities. We care deeply about the work we do and the communities our software benefits. We're looking for people to join our team who share that passion for our mission to reinvent Health & Human Services and aspire to make a lasting difference for future generations. No matter how large our team grows, we will always be family. Unite Us prides itself on offering a competitive salary, full benefits, and the opportunity to change the world. Come to Unite Us and together we can build healthier communities for everyone.
Description:
Unite Us has experienced rapid growth over the past couple of years. As we have grown, our clients' skills and requirements around data have grown more sophisticated. Data has long been a foundation of our system. Now, we need to start taking the data that exists within our platform and transform it into an actionable source of information for our clients in order to assist them in better understanding the impact that Social Determinants of Health are having on those they help. To do this, we need to build an experienced team of data technologists who want to have an impact on healthcare across the entire country.
The impact of SDoH data is revolutionizing the healthcare industry. As we continue our rapid pace of growth, we want to build a solid data platform that can serve the needs of our clients and shape the way the industry thinks about and relates to social determinants of health. We are looking for a strong technical leader who has experience building data warehouses, lakes and pipelines to help us continue growing our impact on the healthcare industry and the lives of people around the country.
What You'll Do:
Build and scale our data infrastructure by offering expertise around data warehouse design and infrastructure maintenanc
Work closely with Solutions Architects and Product Managers to make sure that the data architecture can support client requirements
Collaborate with cross-functional team members to establish a data intelligence strategy and build a reporting architecture
Own data governance with clear data definitions, effective project planning, and reliable processes
Be a thought leader on the latest analytical technologies and approaches to gathering and synthesizing data
Advise team throughout the engineering department on best practices vis-a-vis database architecture
Provide the leadership team with achievable deadlines and successfully execute
What's Required:
At least 8-12 years of experience in database architecture, BI architecture, or data engineering
Experience architecting and building customer-facing data pipelines
Experience leading end-to-end data management and knowledgeable in data architecture framework
Solid grasp of modern data management solutions and technologies and architecture integration disciplines
Expert knowledge of complex SQL queries
Experience using and building solutions to support various reporting and data user tools (Chartio, Tableau, Looker, etc)
Experience with modern programming languages such as Ruby, Scala, Go, Python, etc.
Experience working with data warehouses, data lakes and ETL pipelines (Snowflake, Redshift, Postgres, SQL, etc)
Experience setting up an maintaining databases within AWS
Excellent communication skills and experience working with teams to assess their data needs
Willingness to take initiative and comfortable working independently and in a team environment
Excellent attention to detail and time management skills in a fast paced environment
Environmental Job Requirements & Working Conditions:
This position is based in New York, Raleigh, NC or remote (based on experience and fit)
Unite Us is committed to building a diverse team and fostering an inclusive culture, and is proud to be an equal opportunity employer. We embrace and encourage our employees' differences in race, religion, color, national origin, gender, family status, sexual orientation, gender identity, gender expression, age, veteran status, disability, pregnancy, medical conditions, and other characteristics.
Apply for this position