← View all jobs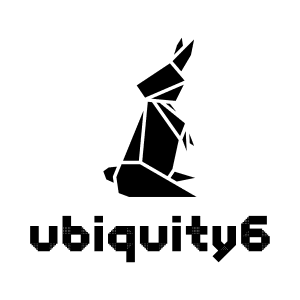 Game Designer
Game Designer
At Ubiquity6, we are embarking on a new journey. A journey that sees us building a whole new way to feel together, apart. One that allows friends and family to connect, to find cherished moments regardless of distance, all while sharing in a wide variety of playful experiences, together.
As a Game Designer at Ubiquity6, you will join our small games team and growing company as we embark upon the earliest phases of this exciting new direction. You will directly help to create a place for people to connect through play with their favorite people.
How do I know if this is for me?
You love games and bringing people together to play and bond through games
You have experience designing, building and shipping casual social games
You have an interest in a wide variety of games
You are excited to collaborate across the company as the primary game designer
You are looking for a team obsessed with finding and solving user pain points on a live in-development product
You are a natural leader and are excited by adapting games to a new destination
Responsibilities
Design and document a wide variety of cross-platform web games.
Create prototypes and solve creative problems related to core user interactions between the platform and the games.
Evaluate new games to add to our portfolio based on a wide variety of internal and customer-facing feedback and metrics.
Develop and maintain a design and quality bar for all internal games.
Collaborate with the team to brand, package, or otherwise develop the theme within and across a number of internal games.
Participate in technical and API design conversations related to the interface between our social platform and our embedded games.
Work directly with multiple internal and external game development teams to drive the successful development of numerous games concurrently.
Ship game titles which drive platform retention and reach
Experience Required
5+ years of experience designing, building and shipping game products
3+ years of experience working with a live tech product
Experience directing small development teams on one or more projects
Experience working within tight timelines and making complex creative compromises
You have a positive attitude and can roll with the constant changes of a growing startup
Bonus Points
Copywriting, art direction, visual design or interaction design skills or experience
Apply for this position