← View all jobs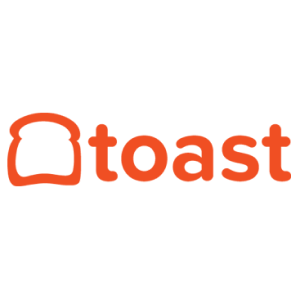 Senior Software Engineer, Lending
Senior Software Engineer, Lending
Now, more than ever, the Toast team is committed to our customers. We're taking steps to help restaurants navigate these unprecedented times with technology, resources, and community. Our focus is on building the restaurant platform that helps restaurants adapt, take control, and get back to what they do best: building the businesses they love. And because our technology is purpose-built for restaurants, by restaurant people, restaurants can trust that we'll deliver on their needs for today while investing in experiences that will power their restaurant of the future.
Restaurants are one of the many Small & Medium Business industries that have been ignored by big banks, making access to investment and working capital very difficult. Whether a restaurant is expanding, renovating, or simply dealing with unexpected equipment failures, owners have very few viable financial options to manage these investments & expenses. Over the course of 2020, access to capital has become even more important.
The vision of the Lending team at Toast is to redefine financial services by empowering restaurant owners with affordable lending and financial partnership. Today, our team owns our end-to-end loan origination platform that guides a user through the application, fund disbursement, and servicing experiences. We are exploring other options as well that include customer financing for purchasing Toast. We're looking for a Senior Software Engineer to join our team to help us grow and develop these products..
About this roll* (Responsibilities)
Implement, monitor, and maintain lending applications with guidance from our product manager and product designer
Review code to ensure technical implementation meets functional requirements
Mentor and guide less experienced engineers
Do you have the right ingredients*? (Requirements)
Growth mindset with an emphasis on learning and self/team-improvement
Experience building and shipping critical production software to customers
Respectful, empathetic, and humble
Focused on getting things done and customer success
Knowledge of or interest in financial services, particularly lending, a plus
*Bread puns encouraged but not required
Our Tech Stack
Our products run on a stack that ranges from guest and restaurant-facing Android tablets to backend services in Java to internal, guest-facing and restaurant-facing web apps. Our backend services follow a microservice architecture written using Java 8 and DropWizard; we use AWS extensively, ranging from S3 to RDS to Lambda. We have our own platform for dealing with user management, service elevations and robust load balancing. We store data in a set of sharded Postgres databases and utilize Apache Spark for large scale data workloads including query and batch processing. The web frontend is built using React, Angular, and ES6. Our main point of sale application is an Android application written in Java and Kotlin. For communication between tablets and our cloud platform, we utilize RabbitMQ clusters as well as direct API communication to our HTTP backend.
Apply for this position