← Go back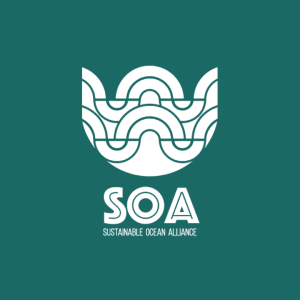 Jr. Graphic Designer
Sustainable Ocean Alliance
Jr. Graphic Designer
Do you have a passion for supporting global-scale ideas and solutions that positively impact the planet? Are you a skilled graphic designer looking for your next role with a growing organization?
We are currently in search of a Jr. Graphic Designer for Sustainable Ocean Alliance. The location is flexible as this position is Remote. This is a Full Time, Permanent role. This is an opportunity to work with an organization known for innovative leadership in the environmental space,with a focus on supporting abundant oceans. Though remote, the culture is very collaborative and personable.
Is This Your Dream Job?​ Reporting to the Director of Strategy, this position is focused on creating designs according to specifications and an overarching strategy, while simultaneously improving upon the design process. To be successful in this role, one should have original ideas, a keen eye for detail and the ability to work constructively through the feedback process. Ultimately, this individual will be able to take direction from the team, deliver compelling assets that can translate across all mediums and ladder back to the organization's vision. The ideal candidate will be a humble, entrepreneurial, proactive, compassionate and resourceful individual - someone who is eager to help the organization scale and grow over time and be a part of an impactful team.
Our Ideal Candidate:
Graphic Design qualification or similar
Up to 3 years of working experience as a Graphic Designer
Bachelor's degree preferred, or equivalent experience ideally in design, arts, or other equitable fields
Experience with design software and graphics editing software, such as the Adobe Creative Suite, Keynote, etc.
Strong understanding of visual elements (color, layout, type and fonts)
Ability to understand the brand identity and consistently create graphics that represent it
Knowledge of design techniques, such as prototyping
Knowledge of print design
Excellent knowledge of key social media platforms
Nonprofit experience or experience with startups / at marketing, design or digital agencies
Ability to work collaboratively with marketing, public relations, digital and social media teams
A keen eye for detail with creativity skills and problem-solving aptitude
Able to learn new design practices quickly, with enthusiasm, to help amplify the work of the organization
A resourceful, continuous learner with a strong work ethic and an ability to adapt and work in a fast-paced environment
Ability to meet deadlines
Willing to go the extra mile and learn from others
How You Will Spend Your Day:
Understand design project requirements and ideas
Produce drafts, prototypes and engaging design solutions
Deliver logos, banners, and interfaces, along with other design requirements as needed
Collaborate with the team to launch projects
Use feedback from other designers to improve
Participate in various design projects from concept to completion
Understand project requirements / concepts and how they connect back to a larger strategy
Pitch creative ideas
Take on special design tasks (e.g. color correction)
Create content specifically for marquee programs, promoted on social media
Create online and offline marketing assets
Support all marketing and social media needs and work with our program teams to deliver materials
Apply for this position