← Back to all jobs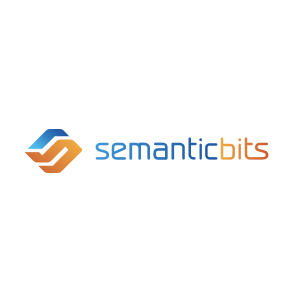 AWS DevOps Engineer
SemanticBits is a leading company specializing in the design and development of digital health services, and the work we do is just as unique as the culture we've created. We develop cutting-edge solutions to complex problems for commercial, academic, and government organizations. The systems we develop are used in finding cures for deadly diseases, improving the quality of healthcare delivered to millions of people, and revolutionizing the healthcare industry on a nationwide scale. There is a meaningful connection between our work and the real people who benefit from it; and, as such, we create an environment in which new ideas and innovative strategies are encouraged. We are an established company with the mindset of a startup and we feel confident that we offer an employment experience unlike any other and that we set our employees up for professional success every day.
SemanticBits is seeking a DevOps Engineer to support the automation and deployment needs of a range of projects. You will work hand-in-hand with development teams to implement automation solutions using technologies like Amazon Web Services (AWS), CloudFormation, Ansible, Terraform, Elastic Compute Cloud, and Jenkins to automatically build, test, integrate, and deploy applications in the healthcare and life sciences domains. You will leverage the full power of the cloud to configure highly resilient and scalable applications that can handle hundreds of thousands of users. This is a remote position.
Requirements
Candidate must reside in the United States
Solid hands-on working experience with configuring and maintaining resources on AWS
Experience with the majority of EC2, ELB, CloudFormation, S3, Glacier, CodeDeploy, SNS, SQS, RDS, IAM
Hands-on understanding of virtualization and experience with Docker
Deep, hands-on experience with Linux and administration
Expertise with production deployments, and CI/CD tools such as Jenkins
Experience automating cloud infrastructure, such as with CloudFormation
Expertise with cloud security, such as managing users, roles, and privileges through IAM
Experience managing Atlassian tooling such as Jira and Confluence preferred
Experience deploying and managing a wide range of components that support web applications, such a nginx, Apache http, git, scripting (bash, Perl, Python, etc.), databases (MongoDB, PostgreSQL, etc.)
Experience with Kubernetes
Benefits
Competitive base salary
Three weeks of PTO
Ten paid holiday days
Comprehensive health benefits (Medical with HSA option, dental and vision)
Professional development and training reimbursement
401k retirement plan with 3% base salary contribution irrespective of employee's contribution
100% paid short-term and long-term disability
100% paid life insurance
Flexible Spending Account (FSA)
Casual working environment
Flexible working hours
SemanticBits, LLC is an equal opportunity, affirmative action employer. All qualified applicants will receive consideration for employment without regard to race, color, religion, sex, sexual orientation, gender identity, national origin, protected veteran status, disability, or any other characteristic protected by law. We are also a veteran-friendly employer.
Apply for this position