← View all jobs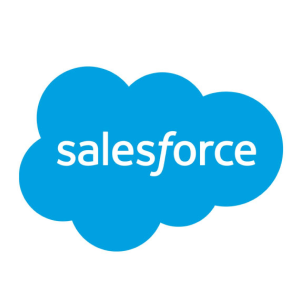 Security Engineer
Security Engineer
Job Details
Leveling: We are looking for the best security engineers in the world. If you fit that profile, we will work with you to ensure that your job title/level is aligned to your skill set. We are hiring for mid, senior, lead, and principal level security engineers.
Specific Openings:
Enterprise Security Engineer (Application Security)
The Enterprise Security AppSec team is responsible for internal applications and 3rd parties across the company. We do black box testing, code reviews, automation, threat modeling and research to reduce risk to Salesforce and scale with the growth of the company. Innovation is key, we are constantly questioning our processes to improve their efficacy or make them more efficient. Work life balance, career growth, diversity and personal responsibility are all key values of our team.
Responsibilities:
Black-box penetration testing and code reviews of internal and vendor applications.
Design reviews and threat modeling (we have a fully automated office hours setup that is super cool).
Build new tooling (mostly commonly asset management of new platforms)
Grow your technical and communication skills
Triage incoming reports from bug bounty programs
Develop secure code practices and provide hands-on training to developers
Location: SF or Bellevue
All Positions Require:
Minimum Qualifications:
BS/MS degree, or relevant work experience
Infrastructure and/or application security experience
Expert knowledge in computer and network security
Extensive knowledge of the OWASP Top 10 and CWE Top 25
Experience in exploiting web and web services security vulnerabilities including cross-site scripting, cross site request forgery, SQL injection, DoS attacks, XML/SOAP, API attacks, and more.
Experience in software development, Java, PHP, Perl, Python, Ruby, or other relevant languages
BS Computer Science or equivalent knowledge and experience
A hacker's mindset
Statement from Salesforce
Salesforce, the Customer Success Platform and world's #1 CRM, empowers companies to connect with their customers in a whole new way. The company was founded on three disruptive ideas: a new technology model in cloud computing, a pay-as-you-go business model, and a new integrated corporate philanthropy model. These founding principles have taken our company to great heights, including being named one of Forbes's "World's Most Innovative Company" five years in a row and one of Fortune's "100 Best Companies to Work For" eight years in a row. We are the fastest growing of the top 10 enterprise software companies, and this level of growth equals incredible opportunities to grow a career at Salesforce. Together, with our whole team made up of our employees, customers, partners, and communities, we are working to improve the state of the world!​
Apply for this position