← View all jobs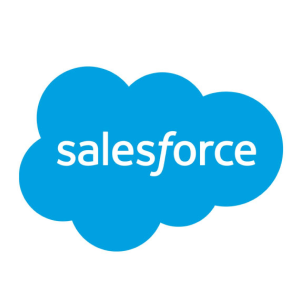 Principal Solution Engineer
Principal Solution Engineer
Job Description
Salesforce Industries is hiring experienced Principal Solutions Engineer to help sell our Health Insurance Industry Applications.
Our Principal Solutions Engineers are deep product and industry experts who are teamed with our account executives to develop sales strategies and solutions that address customer needs in new and existing accounts. This role will interact primarily with Fortune 1000 (Enterprise) clients and will require effective communication skills, the ability to deliver dynamic software demonstrations and a confident knowledge of the related industry processes and best practices.
This role requires that you be experienced and comfortable working with deals of all sizes and a comfort interacting with levels ranging from individual contributor to CEO's of large corporations.
Experience
7+ years of Health Insurance industry software sales consulting
Proven success as a sales consultant at other software companies
Industry domain experience in Healthy Insurance is required
Experience working in a fast moving, agile company and sales team
Experience configuring and demonstrating the Salesforce Sales or Service Cloud Apps, or a similar leading CRM application is preferred
Responsibilities & Expectations
Understand customer needs through detailed discovery of their industry processes to identify value and challenges that can be addressed with the Salesforce Industries platform
Work with the sales team to build, manage and maintain customer relationships
Work closely with the Sales Director and Director of Solution Consulting to prioritize opportunities
Be responsible for the 'technical win' by providing functionally compelling and relevant demonstrations
Provide customer feedback to the product management and engineering teams to capture new customer requirements and enhancements
Bias to making those around you successful; you are comfortable working as a team player and a mentor in a fast-growing organization
Contribute to building a positive, can-do, high-performance culture
Developing technical peer relationships in key accounts
Skills
Strong understanding of modern systems architecture including on-premise and cloud-native systems
Prior experience working with Salesforce, Siebel Industry Applications or other Media specific applications is an advantage
Familiarity with modern web and mobile technologies (HTML, CSS, Angular, JavaScript, Web Components, React Native, others)
Configuring and presenting software demonstrations that are both functionally compelling and most importantly, relevant to the specific business processes of interest to the customer/prospect
Expert knowledge of the complete sales lifecycle with extensive experience responding to sales RFIs / RFPs and configuring software demos at very high levels of quality
Capability to translate business requirements into compelling software demonstrations
Excellent leadership, communication and teamwork skills
High degree of confidence in presenting software demos and leading technical pre-sales discussions
Desired Certifications/Qualifications
Bachelor's/master's degree in computer science, Software Engineering, Business or a related field, and/or equivalent experience
Apply for this position