← Go back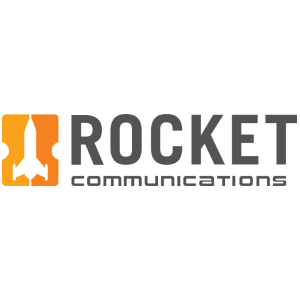 Sr. Visual Designer
Sr. Visual Designer
Rocket Communications is currently reviewing portfolios of qualified Senior Visual Designers with a proven track record of creating engaging designs for complex business applications and software interfaces. The Sr. Visual Designer is responsible for understanding a client's business goals, learning about their users' needs and understanding their application's technical capabilities and constraints. The Sr. Visual Designer will then translate these requirements into useful, usable, and delightful solutions.
Able to work closely with UX designers and developers
Experience working with and adding to design systems
This role demands a strong knowledge of UX design principles and how to enhance the usability of digital products using professional visual design systems
Ability to work on a distributed team where members may be 100% remote
You are comfortable explaining your work to your peers, leadership, and high ranking business officials
Qualified candidates will share our belief that design is as much about how a product is used as it is about how it looks. They will push the boundaries of cutting edge with each creation and thrive as a member of our professional design team. The Sr. Visual Designer takes an active, hands-on role providing visual design solutions as a member of the UX Design team.
About You
Your creative talent has made you stand out your entire life. Yes, we're serious
You're passionate about people, technology, and design
You enjoy dissecting complex problems into their key components and designing them into elegant solutions
You are passionate about keeping up to date with modern technology, tools, and design trends
You understand the technology capabilities and constraints required for your designs to be implemented by the engineering teams assigned to the project, within their required timelines
A self-motivated and adaptable team player
You have the experience and confidence to speak individually to upper leadership and to small groups and large audiences
You have a fearless and positive attitude towards work and life and want to help ensure that Rocket remains a drama-free work environment
Due to the requirements of our clients, you must be eligible to obtain a U.S. Government security clearance
Top 5 Reasons to Work at Rocket
You Want to Win. This is an opportunity to be part of a bold UX company that is making a big difference in user interface design. We want to continue our adoption rate in the commercial and space verticals. Each project is challenging work with an overall team goal for success.
You Want to Learn. From our executive leadership on down, we're constantly improving our craft and getting better at what we do. We want our staff to become ten times more effective within 4 years from the day they joined the Rocket team.
You Care. Increasing productivity by making complicated apps easy to use is in your blood. You are good at what you do and want to make a difference using your skills and knowledge about UX design. Our mission speaks to you, and you're yearning for a workplace filled with people who put impact first.
We Care. Rocket takes care of its staff. Not just with good pay and benefits, but with the understanding that you are a whole person whose life experiences and family responsibilities are a part of what makes you great at what you do. A remote, flexible, outcome-focused workforce is part of our DNA.
You Want a Team. Not just a group of people who work together. You want a team where co-workers support each other. We're high-impact and low-ego. As a Rocket team member, you'll work hard, learn every day, laugh and connect with your team as we grow together. And be respected for the whole, real person you are.
Required Skills and Experience
8+ years of experience in working with UX teams to elevate the aesthetics and usability of enterprise applications
Excellent client-facing communication skills
Able to identify and prioritize necessary tasks to deliver within aggressive timelines
You are comfortable with brand development, design ideation, pattern systems, prototyping, iconography, asset production and visual specification documentation
Experience contributing to a UX Design System and/or Style Guide
Able to effectively and professionally manage client expectations
Ability to implement designs in HTML/CSS
Experience using Sketch, Abstract and InVision
Desired Work Samples
An online portfolio that highlights your creativity, breadth, and technical understanding
Designs that show your ability to create design solutions across multiple platforms and industries
Samples of work that demonstrate your approach to responsive design
Demonstration of a project evolution, taking high-level concepts to final solutions and breaking them down into their elemental components
Writing samples that emphasize your ability to convey your design intent as well as the building blocks of how it works
Examples of your design files, highlighting your production and optimization skills
Bonus Points
You have an active TS Clearance
Experience using Jira and Confluence
You live in Colorado Springs, Denver, or LA
Rocket is a UX design consultancy, not an advertising agency or web design studio. Our ideal candidates will provide product or software-based design samples as the core of their portfolio. If you think your portfolio will demonstrate that you have what it takes to join our team of professionals, please apply.
Please be aware that many of our clients and projects require the ability to obtain security clearance, which requires US citizenship. Additionally, further Rocket and government background investigations may be required to participate in certain projects.
Apply for this position