← View all jobs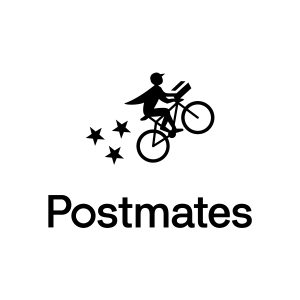 Engineering Manager
Engineering Manager
WHO WE ARE
Postmates enables anyone to have just about anything on-demand. We pioneered the on-demand space and currently serve 80% of US households with a fleet of more than 350,000 Postmates and the largest network of merchants in the US. We're changing the landscape of commerce by making cities our warehouses, providing the delivery infrastructure, and connecting our customers to any product, anywhere, anytime. Postmates isn't just an app, it's a way of life and a part of pop culture. We are the O.G. of on-demand and we've given people a new superpower — the ability to Postmate anything from anywhere. We're building a movement to make Postmates a verb: Postmate it.
WHAT WE DO
Postmates relies heavily on our engineering team to realize this vision. Building a software platform that is reliable, scales, and stays agile under demanding product needs is a serious technical challenge. Postmates is a three-part balancing act connecting customers, merchants, and couriers in real-time. If any piece is out of whack, the whole system suffers. Working with the Postmates engineering team offers an opportunity with explosive growth, cutting-edge technology, a highly visible charter, and a cool user-focused product vision.
YOUR RESPONSIBILITIES
As an Engineering Manager, you will be responsible for leading one or more teams of engineers on all aspects of product development. You will partner with technical leads, product management, data analytics, business operations and other engineering leaders to build and deliver the roadmap of your teams. You will participate in technical design and planning while providing guidance for engineers to ensure they execute well everyday. Finally, as we're scaling explosively, you'll have lots of opportunities to build & grow the teams via hiring & mentoring.
To accomplish this, you are expected to have an established background in building high-performing teams developing highly scalable systems and delivering cross-functional initiatives. You should be somebody who enjoys recruiting & coaching, is customer-centric, and feels strongly about delivering results.
OUR REQUIREMENTS
Bachelors in Computer Science or a related field
Minimum of 10 years of experience in building impactful and technically complex software systems
Minimum of 3 years of progressive experience in managing and building engineering teams
Proven expertise in building large-scale web applications and distributed systems
Strong product intuition and experience working on consumer based applications
Accomplished technical leader with strong track record of delivering results at high speed and quality
OUR PREFERRED QUALIFICATIONS
Advanced degree in Computer Science or a related field
Minimum of 3 years of experience in delivery, logistics, or transportation products
Extensive experience working on major user-facing products
Prior experience leading full stack engineering teams (mobile, web, backend)
YOUR BENEFITS
Postmates has your back. In our impact-first work environment, we value huge company vision. As you strive to build the future with us, we'll support you with a competitive salary and equity plan, along with access to our 401k plan and robust benefits including: health benefits, flexible paid time off, parental benefits, and food perks.
Apply for this position