← View all jobs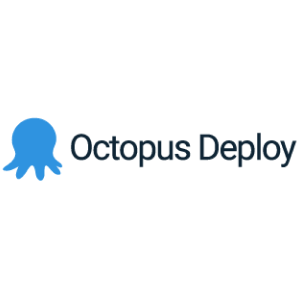 Support Engineer
Octopus Deploy
United Kingdom
Support Engineer
In many companies, support is an afterthought; a low-paid position with all the responsibility of keeping customers happy, but with no power to actually make a difference in the product, and no real support from the product team. Support staff are ignored when it comes to product planning, but they're left to deal with the angry emails when bad decisions impact customers.
That is not this job.
At Octopus Deploy we understand that our product is a lot more than just the software; it's the entire customer experience. It's our ability to provide brilliant support that sets us apart from our competitors. It's through support that customers connect with us and have experiences that can either make them proud to have chosen us, or regretful. With over 20,000 happy customers, we know that being able to provide personable, friendly, sincere, and ultimately helpful customer support is just as important as any line of code we write.
If you agree with us that support is one of the most important jobs in the company, that support staff should be consulted on feature design and product changes, and you are really driven to impress and delight customers, then we'd love to have you. Our theory is simple: we'll treat you like a star, so that you can treat our customers like stars.
In this role you'll:
Help customers with any questions or problems they encounter via our support forum, email, Twitter, and any other channels
Create resources such as how-to's, documentation, and blog posts to help customers solve problems themselves
Be actively involved in the design of new features and other changes - any suggestions that you feel will reduce the support impact will be prioritised highly, and issues that appear in the support queue more than a couple of times will be fixed as a matter of priority
Play a huge part in leading and growing our support capability as our business grows. Have ideas to make your job easier or provide a better customer experience? We want to hear them.
While providing direct customer support via the forums and other channels is a big part of this job, we'll also ensure you have enough time to be able to learn new things, create resources to reduce the support demand, and to think of ways to delight customers and improve our product.
We'll provide the training, resources and any support that you need to be effective.
We value work-life balance and believe that working overtime just makes people less productive. We can't guarantee that everything will fall neatly into business hours, so where required we encourage you to find balance by taking time out during the day.
We'll provide a powerful laptop or desktop of your choice to ensure you can be productive along with any other tools that you need
This is a remote position to be based in the UK, working alongside our support and operations team in Australia, UK and the US.
Requirements:
You have a friendly, positive, polite and happy demeanor
You are a great communicator and can show examples of previous work (blog posts or documentation you've written, for example)
You can relate to customers and show empathy when there are issues, and can take responsibility in ensuring they get resolved
You are curious about learning technology and have either studied IT or have experience providing customer support for a software/IT product
Good knowledge of the Windows operating system, as well as basic networking and system administration knowledge
You can work from home and have a decent broadband connection capable of videoconferencing
You like to solve problems and ensure customers aren't just satisfied, but utterly delighted by your willingness to go the extra mile and help them
You like to work in a team
Additionally, experience with any of the following is a big plus:
Any programming language
Any database technology
Any Cloud vendor (Azure, AWS et al)
Any container technology
Knowledge of *Nix operating systems
If you have a blog, GitHub account or similar, we'd love to see it.
About Octopus Deploy
We make Octopus Deploy, an automated deployment tool for .NET. In five years, we've grown organically and have over 20,000 customers around the world. Our software is used by teams to deploy applications to hundreds and thousands of production servers in the cloud and on-premises. We're bootstrapped, profitable and proud.
We are a small team that believe in building high-quality software. We ship new releases monthly, plan our milestones and roadmap in public, and take the time to do things right.
About the company
We make Octopus Deploy, software that enables teams to deliver working software to production. We've become the "best in class" tool in our category by focusing on doing one thing and doing it very well. Founded in 2012, we now have over 25,000 happy customers around the world, and we employ 70+ wonderful people.
We're a boostrapped, profitable, growing business. We're not VC-funded, and our goal is to build a company that will last forever, while enjoying the journey and doing work that we're proud of. Our business model is all around understanding our customers, building great software, backing it up with great support and customer service, and making it incredibly easy to discover, learn and use.
Most of our team is based in Brisbane, Australia, where the company started, though we've spread to other parts of Australia, the US, and UK. Because our team is distributed, everyone works from home most of the week, so we've built a remote-first culture.
We've made our company handbook public, and it's a great guide to how we think about just about everything - including career progression and compensation, our vision and what we care about, how our company is structured, feedback loops, training, remote work and more. Please take a read of our handbook, and reach out if you think there is a good fit.
Apply for this position